With National Walk Out planned, local schools respond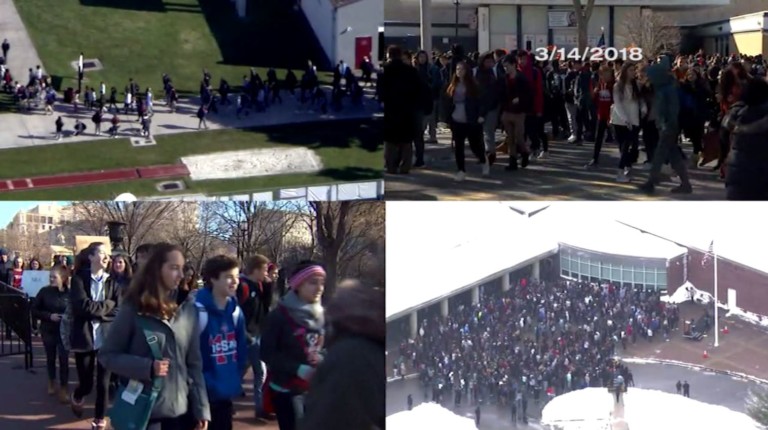 On February 14, 2018 17 students lost their lives. It's a day that will go down in our history books as one of the deadliest school shootings.
To commemorate and honor those students, a month after that terrifying day, students all over the country, even here locally on Delmarva, walked out of their classrooms. All to take a stand against gun violence.
"I think it's very important that students have an opportunity to express themselves and they did a beautiful job of that on March 14th in our schools," says Dr. Donna Hanlin, Superintendent for Wicomico County Public Schools.
But March 14th won't be the only time students walk out of their classrooms this year. On Friday, April 20, 2018 another National School Walkout is planned.
This time on the anniversary of the massacre at Columbine High School in Colorado, where two students opened fire in 1999, killing 13 people.
In Salisbury, Parkside and James Bennett high school are both registered to participate as well as Stephen Decatur in Berlin.
But both Worcester and Wicomico county school administrators say they have no plans to be involved.
"I believe in the importance of student voice but I understand that our major role is instruction in the classroom and so tomorrow is business as usual for us. We don't have any activities planned for the day," Dr. Hanlin continues, "I think we do need to find that balance and work with our students to determine how we take advantage of those opportunities and help students understand their civic responsibilities."
While Wicomico and Worcester expect business as usual Friday, the Seaford School District is taking steps to ensure that things stay that way.
On Thursday, 47 ABC learned that the district sent an e-mail to parents that makes it clear, students who participate will receive an unexcused absence.
They say they are making that decision with safety in mind. But some don't agree with that decision.
Here on Delmarva, Indivisible Worcester, has made it clear that they support student demonstrations and are in favor of stricter gun laws.
"This is a matter of life and death for students it's their lives who have been placed in danger from these military style weapons in the hands of folks so generally in our culture," says Toby Perkins, co-founder of Indivisible Worcester.
Perkins says that students shouldn't be punished for participating in events like Friday's National Walkout.