Two charged in connection to Del. meth lab operation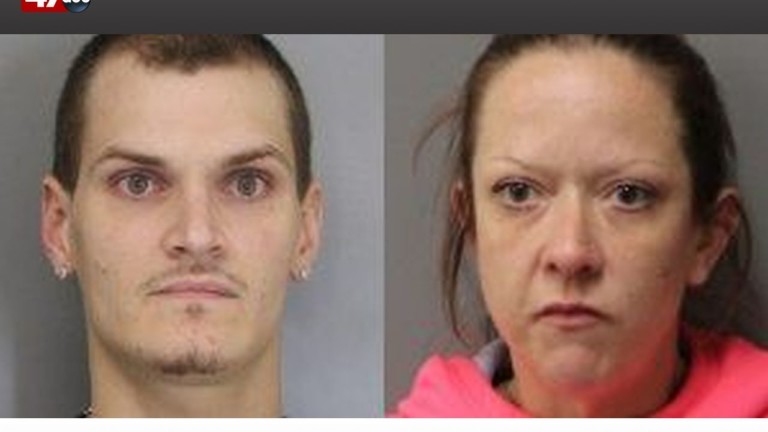 Two people are in custody after troopers say they were involved in the operation of a Delaware meth lab.
Delaware State Police say on Saturday, just before 9:40 AM, troopers received information that two wanted suspects were currently occupying a Seaford residence in the 6000 block of Owls Nest Road. Once on scene, troopers say they encountered 36-year-old Mary Fleetwood and 29-year-old Zachary Hufnell, both of Seaford, who both had active warrants.
According to the report, while taking Fleetwood and Hufnell into custody, authorities noticed materials commonly used to make methamphetamine in plain view. The residence was then secured due to the hazardous and combustible nature of the process. DSP says a search of both the interior and exterior of the property confirmed that a methamphetamine manufacturing lab was present on the property.
Law enforcements reports that following was safely seized and collect from the scene: components used to manufacture methamphetamine, key ingredients in making the drug, .021 grams of heroin, and 1.03 grams of methamphetamine.
Delaware State Police Sussex County Drug Unit and the Delaware Department of Natural Resources and Environmental Control (DNREC) assisted with this investigation. No evacuations were ordered as it was determined that there was no immediate hazard to nearby residents.
Hufnell and Fleetwood were arrested and charged with one count each of possession of a controlled substance, possession of drug paraphernalia, manufacturing a controlled substance, unlawfully operating a clandestine laboratory and conspiracy second degree.
Both individuals were arraigned at in Justice of the Peace Court #3, where secured bail was set at $74,000.
Hufnell was turned over to Sussex Correctional Institution, and Fleetwood was committed to the Dolores J. Baylor Women's Correctional Institution.