Salisbury Mayor Jake Day discusses priorities of proposed FY 2019 budget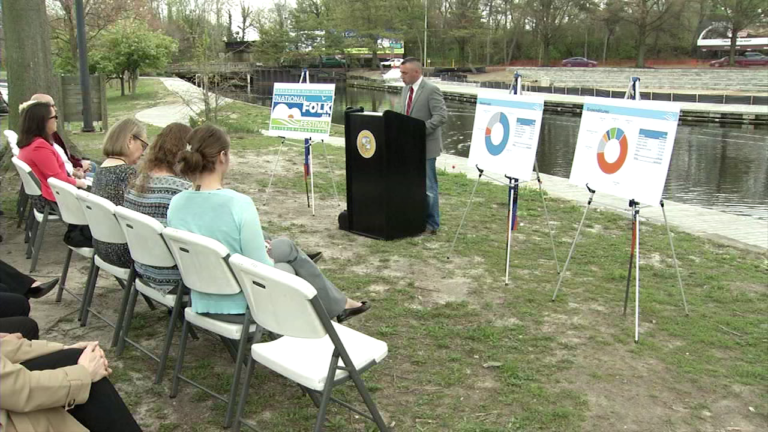 Salisbury Mayor Jake Day announced his proposed budget plan for Fiscal Year 2019 on Wednesday.
Priorities of the budget include growing the economy, maintaining our parks, ensuring safe and alternative transportation for everyone and maintaining a continued commitment to public safety and employees.
We're told the majority of the budget will be going towards public safety, followed by public works and general government.
The proposed budget is around $41,000,000, and Mayor Jake Day says it is important to use this money wisely.
Mayor Jake Day said, "Look, I think that what we've seen over the last few years is significant economic growth. Seventh fastest growing job market in America. Two years running as the fastest growing job market in Maryland. Let's keep that up and yes, that means using our small budget to influence and to focus on the priorities of our citizens."
Arguably one of the most highly discussed parts of this budget is in regards to the water rates.
Consultants who evaluated a waste water treatment plan recommended that the city raise water rates by 8 percent, but Mayor Day says there is no need for alarm. That's because they have tightened up and found some old bond pool money, which is remnants of completed projects.
We're told that money has saved about $300,000 in the last couple of weeks alone.
So Mayor Day says the rate won't be raised as much as originally expected.
"So we're dialing back already, you know, I think we're about 50 percent, you know, that eight percent is down to four, and I suspect it will decrease again as we continue to tighten the belt a bit more here in the next few weeks and I would expect nothing more than the rate of inflation you know, two percent, something like that," Mayor Day said.
Overall, Mayor Jake Day says the goal of this budget is to make Salisbury a high quality place to live.
He says to make that happen, you have to have great parks, streets, neighborhoods and river.