Progress being made on Smith Island construction project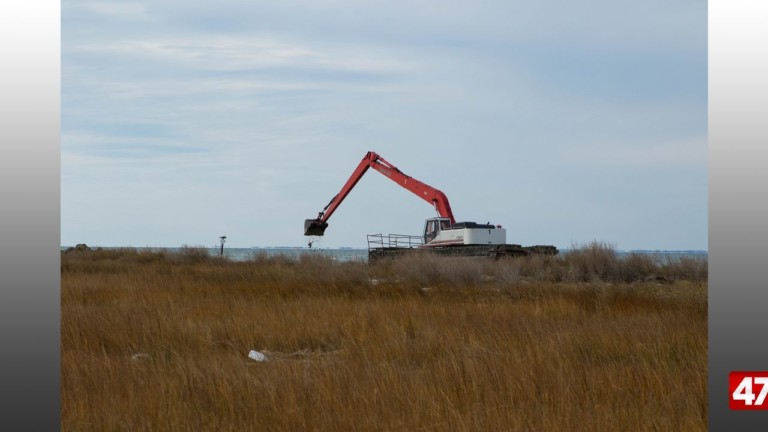 Prayers are being answered on Smith Island.
Last year, state officials allocated $6.88 million dollars for the U.S. Army Corps of Engineers to restore proper access for watermen.
Now, Maryland's first district congressman and other officials are checking in to see the progress that has been made.
"We're gonna visit the work that's both getting working boats in and out as well as making sure that the main channel to the island is dredged," says Congressman Andy Harris.
The project consists of two jetties or piers being placed for watermen to use, as well as clearing out and maintaining two access points to Smith Island from Thorofare and Twitch Cove federal channels.
This past seasons unpredictable weather has caused some delays, but Harris says that will not stop what has been started.
"The project which started in the winter, they've had some slow downs because of the weather, but this project should be finished this year."
Officials are hoping for the project to be done by summer of 2018.
"We're just happy that its gonna be done and again the watermen on Smith Island are going to be able to do the crabbing and oystering that they've been doing for generations," says Congressman Andy Harris.