Political Insider Legislative Special: Del. Johnny Mautz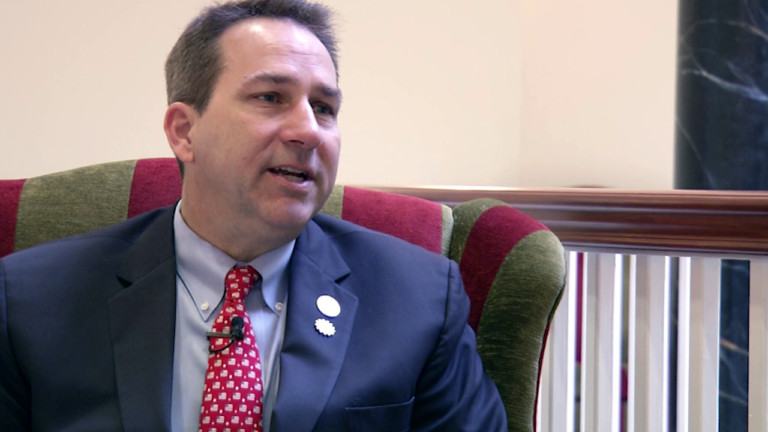 Delegate Johnny Mautz sits down with Ryan Eldredge to talk about the budget, a bill to tackle the deer population, and legislation designed to help local wineries.
"It's a busy, busy time. Bills are flying, negotiations are happening and I've had a pretty good year. And I have had some bills and things. Personally we had a venison bill that will be heading to the governor, it helps our food banks and helps manage our deer population," said Mautz.
Mautz has also been working on a bill regarding tasting rooms for wineries.
"We have a bill that I have been working on for the past three years. It creates a new tasting room permit for class four limited wineries, most are in remote parts of MD. And in our district, they are prohibited from having another location where they can sell their products. We had a tough time because of 518, dealing with craft breweries, and a lot of what they're dealing with I've been dealing with for three years. Finally, we've been able to get this bill through and something that has reached the governor's desk. And it's a small step but it is an important one for these wineries."
Mautz also talked about the $44 billion budget that was passed by the General Assembly.
"The budget is in good shape. It's balanced, it's setup, there's rainy day money, there's everything, so it's good. My concern, and we don't know how it's going to be resolved yet, but when the federal tax law was changed that has a big implication on Maryland taxes. And there were assurances that Maryland taxpayers would be held harmless and there would be changes to the tax code. And I understand they are still negotiating how we come up with that remedy. If we don't come up with a remedy and a tax windfall is what funds the budget, we've got problems because there won't be a reset button. So I'm holding my breath and I'm watching to see how that develops in the last days of session."