On Deck: Meet The Shorebirds, Zach Jarrett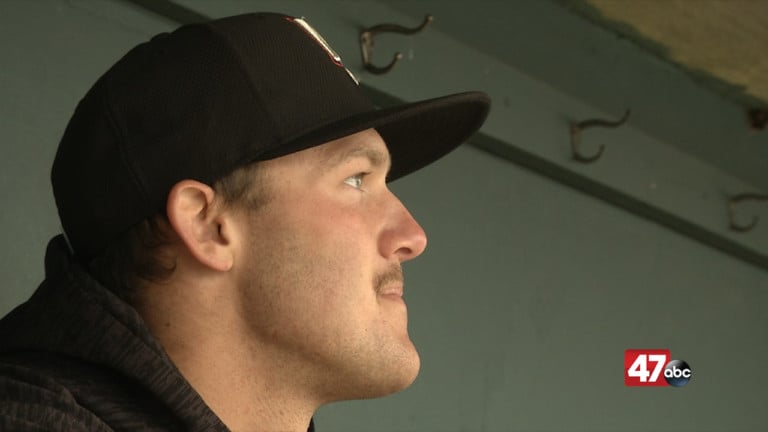 The Shorebirds are off to one of the best starts in franchise history, excelling at the plate, in the field and on the mound.
Second-year player Zach Jarrett has been on fire as of late, leading not only the team, but the South Atlantic league in home runs.
If you racing fans are thinking about that last name sounding familiar, you're on the right track. His father is former NASCAR champion Dale Jarrett.
"We'd go see him, go travel around the states, and that was always really cool. I think the biggest thing I've taken from it, was learning from him in a professional aspect," Zach said. "That was a big part of what I tried to take from him while growing up and realized what I wanted to do."
The UNC-Charlotte graduate took a different road in his professional career, being drafted in the 28th round of the 2016 MLB draft by the Orioles. While his father was winning Winston Cups and Daytona 500s, Zach's former minor-league playing grandfather was showing him the sport he loved.
"Every time my parents went away on weekend, I would stay with him, and we would stay up watching Braves games, or whatever game was on, and I had a connection with that. I just grew to love baseball and it didn't stop," Zach described.
He hasn't had to take this journey alone, being joined by along the way by his college roommate, T.J. Nichting.
"He's one of the closest friends I have, I look at him like a brother. It's pretty awesome to share this experience with him, both dreams we had," Jarrett said. "It was surreal when it happened. Him [Nichting] going early and then me going in the later rounds. and it happened like that."
Life here on Delmarva for Zach is low-key, and similar to his roots, except one thing.
"You obviously have the down south accents that you don't hear too much up here, so I get some stuff for that. But, luckily one of our pitching coaches in from the south so I can relate to him and that"
And while he's not roaming the outfield; "I do love to bowl, whenever we can, when we can get the off time. that is fun for me, I'm always in for competition."
So far, everything seems to be working out.