Ocean City residents create petition to push back location of off shore wind turbines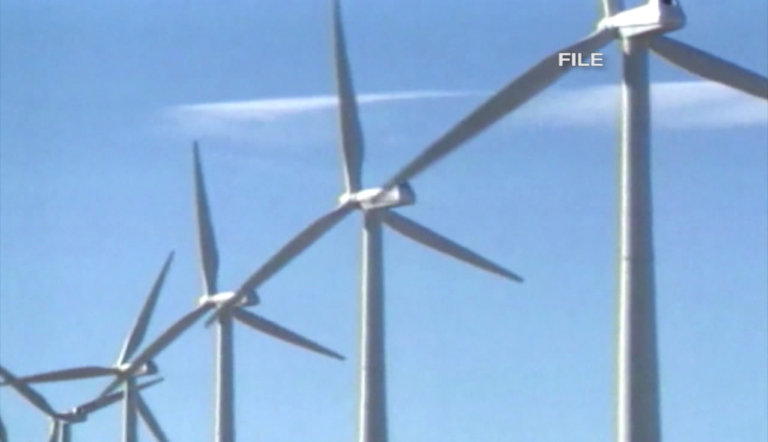 Residents in Ocean City are making it clear that they're prepared to fight for their skyline. As the offshore wind project continues to inch closer to taking off they're looking to take their issues to the White House in hopes of finally seeing a change, but they need the support of 100,000 people to do so.
"I'm usually a quiet person but when I have to speak up for something that's wrong I do," said Ocean City Resident Deborah Rayner.
The offshore wind project that's slowly but surely making its way to Ocean City still has residents upset over the placement of the wind turbines.
"It just doesn't make common sense to corrupt a view that 8 million people a year come to enjoy and a view that the city of ocean city makes its livelihood on," said Rayner.
They say the location of those wind turbines which currently would be placed 17 miles off the shore's coast could drastically hurt the town, putting its property values and tourism at risk.
"People don't come to the ocean to look at 65 story high wind turbines they don't wake up in the morning before 6 AM to walk and see the beach over a wind farm. And they do not walk the beach at night to see red lights blinking on the horizon," said Rayner.
Now, residents are taking a stand and have created two petitions to have the wind farms built 26 miles off the coast.
"We've fought it from day one. Not against them but let's just get them out 26 miles where the property owners and the vacationers can't see them," said Ocean City resident Joseph Groves.
Currently with more than 100 signatures, the petitions need 100,000 to get to the White House, and onto President Trumps agenda, and they have less than 30 days to do it.
"I honestly believe we can do it. If we get it out there. We've gotten over 30,000 emails out to people asking them to sign it and we're getting a great response," said Groves.
Still they say they won't stop until they get the locations of those wind turbines moved.
"No this won't stop we're hopeful that we'll get 100,000 signatures but if not we'll keep moving on," said Groves.
Residents add that they will consider filing a lawsuit if they don't get enough signatures.
To sign the petitions you can click the links below: