Local murder case to take national spotlight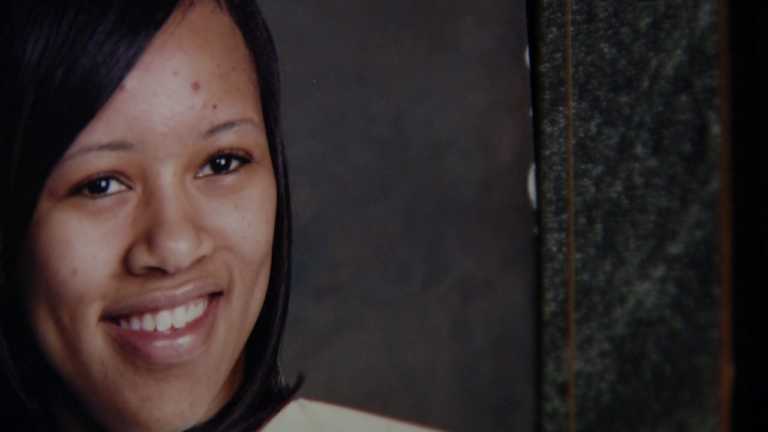 A 14-year old murder case in Cambridge is going from the local airwaves to national telecasts. Despite one man behind bars convicted in the murder of Tyshika Askins in 2004, her family says there is still more that hasn't come out.
It was almost 14 years ago that 22-year-old Tyshika Askins, mother of a two-year old, was found dead at her Cambridge apartment. Despite the conviction of Richard Blanks Sr., the case is now gaining national attention, because the family feels there's more that hasn't come out.
Tyshika's murder remains shrouded in speculation of what happened on June 7, 2004, which is why her story is taking the national stage, airing on Investigation Discovery Thursday night.
Askin's mother, Diane, agreed to talk with ID for her daughter.
"I was like, ok, yea, I'm all for it. Anything for my daughter Tyshika, I'll do."
Blanks remains the lone person convicted, but family members say it's not in Blanks nature to harm someone, that there were others at the scene.
"I think that's just part of the problem. I think the rest of the problem is walking on the street, free as I am, that should be in with Richard Blanks," said Robert Green, Jr., Tyshika's grandfather.
With Investigation Discovery's program airing nationally, the family hopes this will lead to new pressure for more answers.
"If we can get any more recognition, in other words to fuel the fire to getting some more investigation going," said Tashika's uncle, Rodney Elliott, Sr.
With the new found attention from national outlets Tyshika's family hopes that this can help bring about the final chapter of the case.
"There's still a chapter to be closed out of this book, it's still wide open. And some answers may come out with this right here. It may hit a few nerves, and just to see them talking about the life of Shika," said Elliott.
Blanks was convicted in 2006 of first-degree murder after his DNA was found under Askins fingernails.
Family members did praise the work of law enforcement, saying they feel they did everything they could with the evidence they had to go on.