In Remembrance: Community Holds Vigil for Erica Gould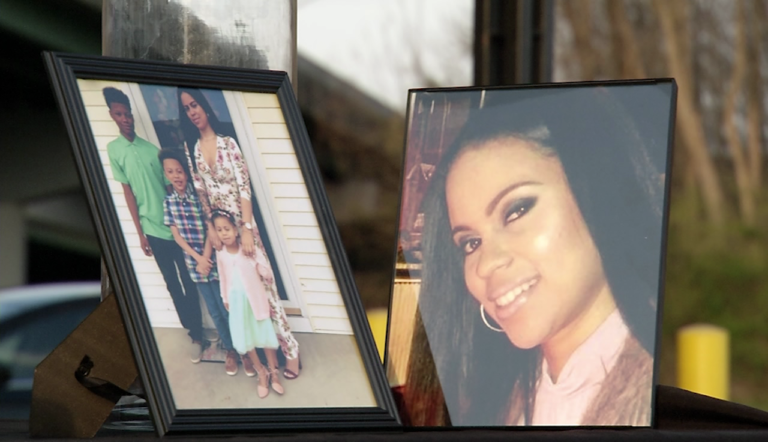 "You don't find people like that everywhere ," said friend of Eria Gould Latoria Thomas.
Dozens of friends and family of Erica Gould gathered together to remember the beautiful person she was and the life she lived, a life that was taken all to soon.
"She was the most selfless person she would give you the shirt off her back literally," said friend Christen Handy.
On Tuesday, a vigil was held for the 30-year-old mother of three who police say was shot to death by her estranged husband Jameal Gould. But in spite of this tragedy, the community turned it into a teaching moment by raising awareness of domestic violence.
"I won't let this rest I will continue to advocate for domestic violence in her remembrance and any other victim," said friend Felicia Austin.
Friends and family say Erica was a substance abuse counselor, and dreamed of opening her own business to help those struggling with addiction, violence, and domestic abuse.
"We talked about starting our own recovery center and I'm going to continue down that path and if I can make it to that goal I plan on at least naming the facility after Erica," said Austin.
They add that she was an inspiration to anyone she met.
"I think sometimes that god puts certain people in your lives just so that they can maybe come and even if they're only here for a split second, to show you how to progress in live or just give you some type of inspiration she just was an inspiration to me," said Thomas.
And although she is no longer here– her legacy will always remain.
A GoFund Me page has been set up to benefit Erica Gould's three children. The page says the money raised from the $25,000 goal will be used to provide the victim's children with the opportunity to follow their dreams.
On Wednesday, the Salisbury Police Department says they arrested 35-year-old Jameal Gould in the area of Jersey Road, after he was wanted in connection with the Easter Sunday homicide.