Del. Senator Chris Coons questions Mark Zuckerberg in Senate hearing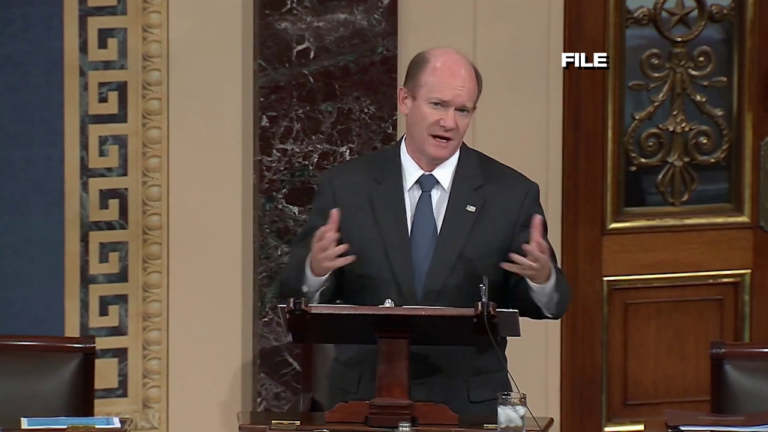 Facebook CEO Mark Zuckerberg is on the hot seat today as a Special Joint Judiciary and Commerce Committee fires questions about the mishandling of personal data.
Delaware Senator Chris Coons is part of the group getting a crack at the social media mogul. And because local matters, 47 ABC spoke to the Democratic Senator.
Senator Coons says he's concerned about the 2015 breach where the private data of over 87 million users were used for political purposes without consent.
He wants to ask why they didn't do a better job to take down fake posts and what they plan to do about it now.
We're told they want to look at some options for regulation.
"I'm looking forward to hearing from Delawareans about whether they think we should strengthen regulations and restrictions in ways that would hold companies like Facebook accountable on how they treat the data for the folks from Delaware, the country, and the world who trust them with their personal information," Senator Coons says.
He believes that Zuckerberg will try to keep Facebook from being over regulated.
Senator Coons believes this is the first of several hearings.