UPDATE: Former Wicomico Co. martial arts instructor sentenced in sex abuse case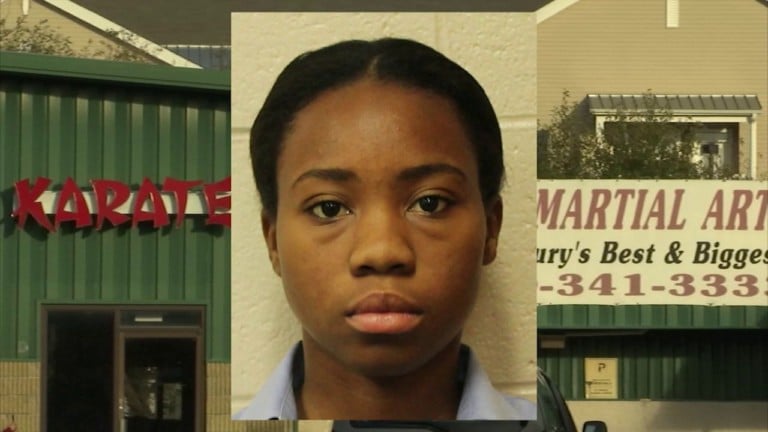 A former Martial Art's instructor will spend over a year in prison for her role in sexually abusing an underage student.
On Thursday, 47 ABC was at the Wicomico County Circuit Court as 22-year-old Leah Wright was sentenced to 18 months in the Maryland Department of Corrections.
The state asked for 35 years, but the judge went for a much a lighter sentence.
The charges stem from a 2016 sex abuse investigation regarding former Mitchell's Martial Arts Instructor Zachariah Bennett.
Back in October of 2017, the state proved Wright helped Zach Bennett sexually abuse a student. One time Wright allegedly convinced the victim to perform sexual acts on him with her. Another time Wright reportedly served as a lookout for him in order to fulfill his sexual fantasies.
"It is the state's belief that without this defendant's participation none of this would have happened," says Jamie Dykes, the Wicomico County State's Attorney.
During sentencing, the victim's family members spoke out saying Wright robbed the victim of her childhood.
Wright's family also spoke out, saying Wright was also a victim of Bennett and fell into his trap just like the others.
Leah Wright also addressed the court on Thursday. She apologized to the victim's family stating that "this was the worst mistake in her life" and "wished she could have done things differently".
Wright will have to register as a Tier 3 Sex Offender as well as receive mental health and sex offender treatment.
Wright has already served 5 months in jail while she was awaiting sentencing and will get credit for time served, meaning she only has a little bit over a year of jail time left.
Zach Bennett was sentenced to 15 years in Wicomico County back in November.