Supporters rally for equal rights in Del. Constitution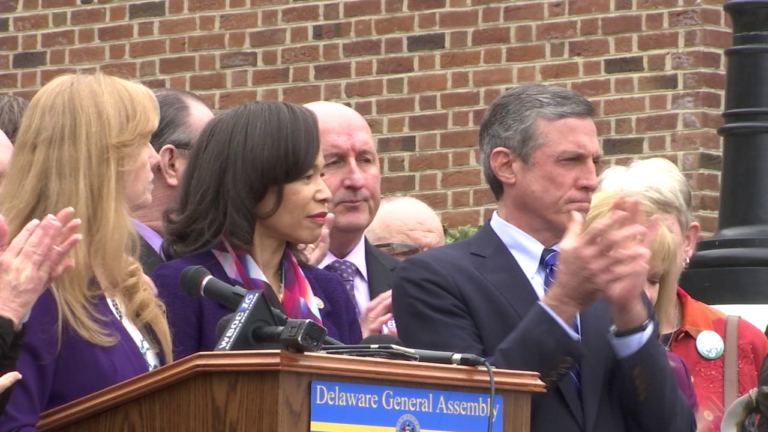 If you are a woman living in Delaware right now, you might not know that you currently do not have protection from your state, but that's where House Bill 299 comes in.
Hundreds of women and men gathered at the Legislative Hall steps in Dover on Wednesday to support the bill that, if passed, would provide equal rights on the basis of sex to all Delawareans as well as protection against discrimination based on sex.
There's no Equal Rights Amendment to the United States Constitution, so it's up to each individual state to correct what lawmakers call a "constitutional shortcoming" by passing their own amendments.
Supporters of the bill believe it would change the course of the First State's history, and they believe women deserve this protection from their state.
Amy Rowe, a supporter of the bill said, "I think it could really do something for the future if women don't continue to struggle for basic rights under the law."
Sarah Bucic, another supporter said, "We need this. Because if it's not protected at the state level, anything that happens higher up will affect us if we don't have state protection."
The bill is currently making it's way through the House.
Today's attendee's are all hopeful it will pass.