Seaford full circle story: Mom was first integrated student, daughter becomes first black admin.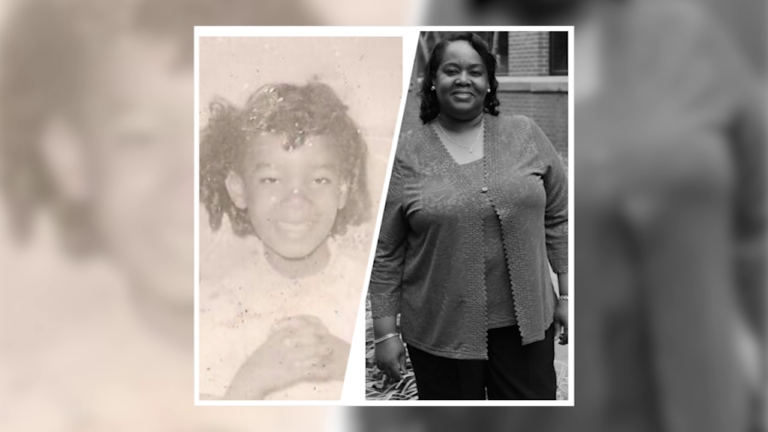 March marks Women's History Month and 47 ABC has a story of two women, who demonstrate strength and determination in Seaford.
It's a full circle tale of a mom and daughter going through memory lane at Seaford Central Elementary School.
But it wasn't always like this, this place filled with color. It used to be a world strictly seen in black and white.
Back in the 60's, Carol Kellam was one of the first African American students integrated here.
"We were escorted by police front and back and on the sidewalks people were yelling the n word go home and things of that nature. We had a couple of teachers that were prejudice and it was very clear. In the second grade, I kept asking my teacher to go to the restroom and she wouldn't let me."
But Carol focused on what she came here to do and that was to learn. When Carol went to Seaford High School, she didn't get much help or direction from the guidance counselor.
As Carol pushed the discrimination aside, she continued to follow her dreams. But little did she know that her biggest accomplishment was right underneath her nose. Her daughter, Chandra Phillips, becoming the first African American administrator at the same exact school.
Chandra holds the Associate Principal position high. But her favorite title has been Carol's daughter.
"We have our own real time Ruby Bridges essentially, so for the kids to read that in a book. But then for me to stay 'Hey, I have someone who actually experienced some of those things that Ruby experienced and it didn't hold her back,' " Chandra says.
And life has a funny way of teaching us lessons. Carol has shown her daughter what a strong woman should look like. But Chandra is the one who's taught her mom that whatever life throws at you to never give up.
Carol says, "She's just done amazing things not to mention that Chandra is a two time cancer survivor so she's just an amazing woman. I can't dream of a better daughter. When you have a child you want them to better than you so you have to encourage them to go after their dreams and try to stay with them, be with them, do whatever it takes to help them to be what you want them to be."
After graduation, Carol ended up moving to Boston and started her career in the federal government working in social security. From there, she transferred back to Delmarva.
She is currently the district manager at the Social Security Administration in Salisbury and oversees three offices. We're told she is about to retire.