School District arms teachers with rocks in case of school shooter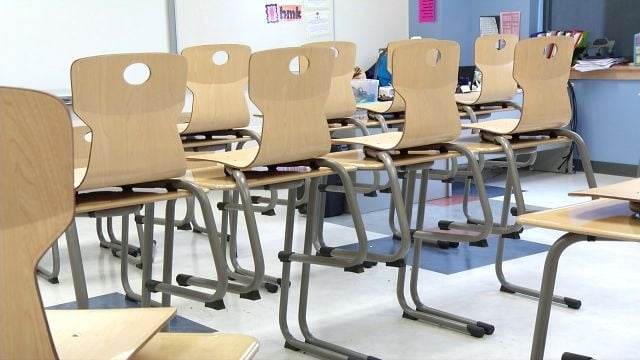 (AP) – A rural school district in Pennsylvania is arming teachers and students with buckets of rocks in what the superintendent says would be a last resort should an armed intruder burst in.
Blue Mountain School District Superintendent David Helsel says every classroom in the district about 90 miles (145 kilometers) northwest of Philadelphia has a 5-gallon bucket of river stones.
He says the rocks are one small part of the district's overall security plan.
He says it is more effective than just crawling under desks, and gives students and teachers a chance to defend themselves.
One student says he supports the plan, adding that throwing rocks is better than throwing books or pencils.
Kenneth Trump, president of a school security consulting firm, calls the idea irrational and says it could possibly cost lives.