Runners take to downtown streets in memory of Tim Kennard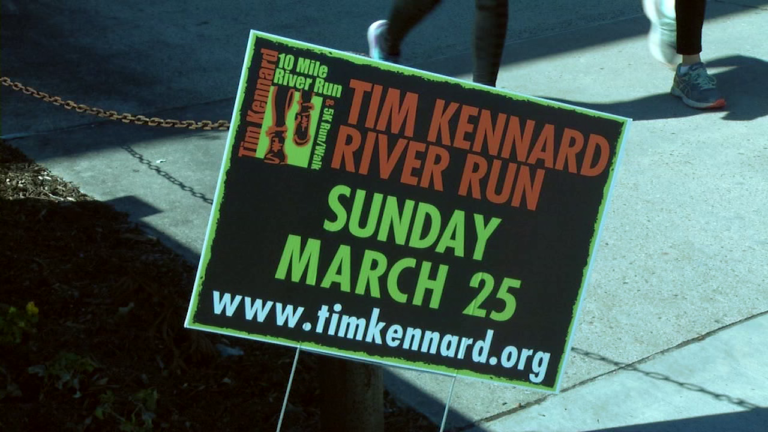 A nationally known race took center stage in downtown Salisbury Sunday morning, was the 15th annual Tim Kennard ten mile race.
Runners paced through Salisbury around the Wicomico River and ended up at Maggs Gym at Salisbury University.
The man this race is dedicated to, Tim Kennard, was a runner and loved rescuing animals before he
died in 2004 of renal cancer.
To honor Tim, this race was established with all proceeds going to help animals and children at Tim's request.
The organizations that benefit from proceeds are a rescue named Coalition of Caring, and Coastal Hospice.
"He loved life. He just enjoyed being around people, and again animals," said race co-director Linda Mills. "He has participated in the Cherry Blossom ten-miler, the Annapolis ten-miler, Philadelphia half-marathon. So he had some really great accomplishments."
On site at the event were some pups from the Wicomico Humane Society, their names were Cooper and Daisy. They are two of a wide variety of options there, you can reach them at 410.749.7603.