Pocomoke Middle School Offers New After School Sports Program for Students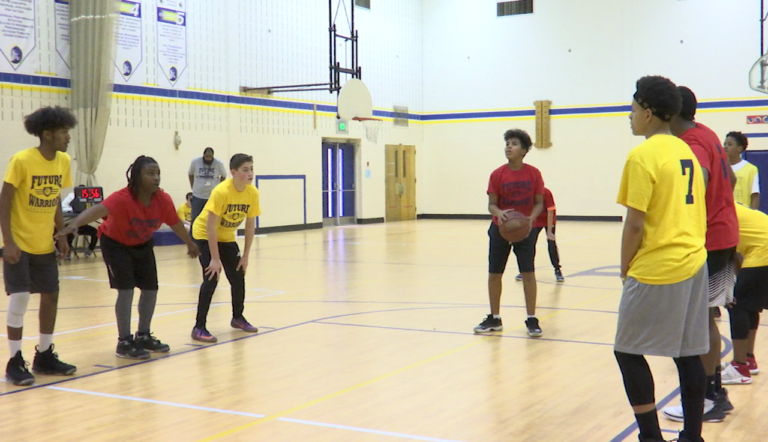 "They love it, they love being here," said program volunteer Patricia Roberts.
From basketball practice, to learning the game of soccer, Pocomoke Middle School students of all ages are spending their afternoon learning the value of sportsmanship and teamwork through a new pilot program that's giving each child a chance to shine.
"Our gym was full we had parents coming, we had grandparents coming, teachers came to watch. The kids were just as excited about that there were going to be people here to watch them play," said program director Lori Becker.
The Future Warriors program started earlier this year, and is the first of it's kind at the middle school where students fourth through eighth grade learn to play a variety of sports in a safe and fun environment.
"The main focus is giving these kids something to do, getting them off the streets. Your school is your safe haven and its close proximity to a lot of these kids; they can ride their bikes or walk if they need to," said Becker.
And the program isn't just teaching key skills to these students it's changing their lives one practice at a time.
"Some of them were very, very shy, this opened them up to where they lost a lot of their shyness, they were more outgoing," said program volunteer Steve Jones.
"It's all positive, you see so many kids that grow, they're doing better and it impacts their grades it impacts their relationship with their parents because when their parents come they get to spend parent time. Their parents are bonding with them," said Roberts.
Coordinators of this new pilot program say it's so successful that they're expecting to have it available again for students next year.
They also add that if students are currently interested in joining the program, they still have spots available and are accepting registration applications.