One month to go, training for the SBY Marathon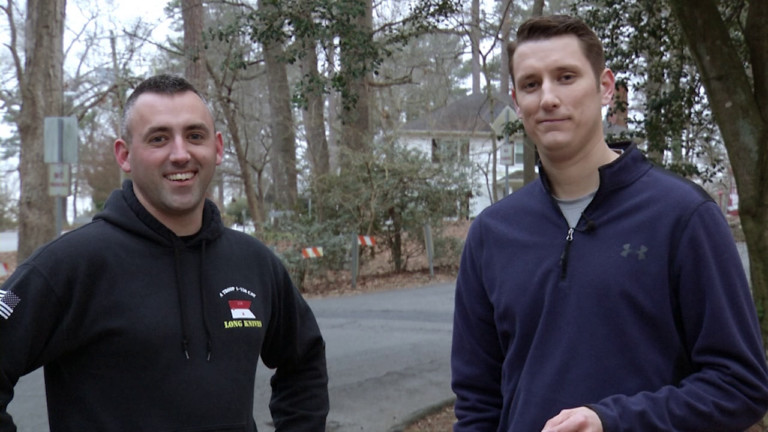 There's one month left to train. Thirty days left to get better, faster and stronger. The SBY Marathon on April 28th is right around the corner. That means it's time for runners across Delmarva to get mentally prepared.
Many of 47 ABC's reporters and anchors are running in the shorter races. But 47 ABC's Ryan Eldredge is running the entire 26.2 miles. On Tuesday night, he spent about an hour on the road with Salisbury's Mayor Jake Day, who is also running the marathon, as well as some of the Eastern Shore's most dedicated runners.
"We are less than a month away and I can think of a few people who want to run 26.2 miles, 13.1 or the 5k and they are with you there at 47 ABC and that also includes me. I'm here at the park where this run will start on April 28th."
"I'm here to meet Mayor Jake Day, so I just have to loosen up, get ready for this thing because it's gonna be a few miles tonight with some of the best runners on the Eastern Shore," said Ryan Eldredge.
"Yep. Gotta make sure you're nice and loose."
"Gotta get in some toe touches. That's about as far as it goes…"
"Alright now that I'm all loose and ready to go, it's only appropriate that we welcome the Mayor in. Mayor! We're ready to go, ready for this interview."
"What is this? You're not dressed in running attire. I've got my gear on. You've got to get ready to train man, we've got thirty days."
"It's a good thing I have Under Armour on then I guess because I can run now."
"I want to hit under 4 I think. And then I'll never do one again."
"If you do that that will be incredible," said Mayor Jake Day.
"So I started three months ago, putting piddly miles in, 2-3-4 mile runs. Just trying to get comfortable at a pace I could run a marathon at. And I've been following the training plan, putting in longer and longer runs," said Day.
"So it's been a good experience. No real injuries yet a couple sore spots, but I think that's how it goes when you're training for a long run."
"I won! I won! It's not even the race yet. So hey you might as well come back now. How do you think I did am I alright? Am I ready?"
"Yeah you're ready. You gave me a good run for my money."
"No suit and tie though right? The mayor says, and this is a fact, that registration will close a week before this race so you gotta sign up."
For more information about the marathon and registration, click here.