MERR: Wounded seal rescued at Del. beach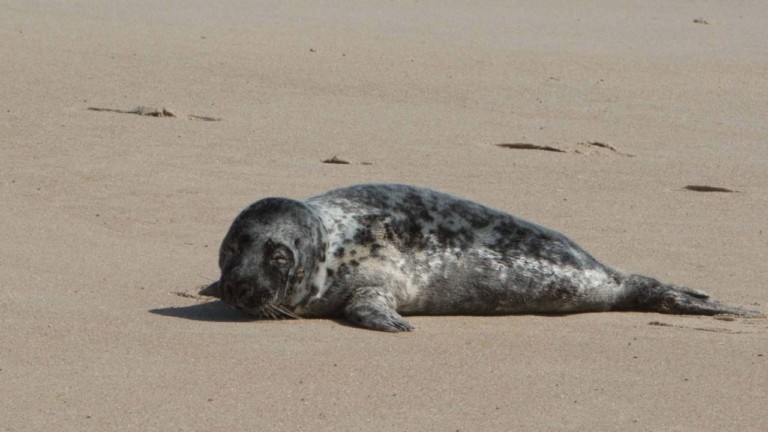 Officials say a baby seal was rescued after it was found on a Delaware beach with multiple wounds.
The Marine Education Research and Rehabilitation (MERR) Institute says on Thursday, they rescued a gray seal pup in Bethany Beach. Officials say Jelly Bean, the baby seal, is about tow and a half months old and was suffering from wounds and lacerations on the face, neck and flipper.
The MERR Institute was reportedly alerted by a concerned member of the public.
According to the report, the seal received initial care from MERR, and was transported on board the Cape May/Lewes Ferry to the Marine Mammal Stranding Center in Brigantine, New Jersey. The animal apparently receive veterinary care and rehabilitation in New Jersey.
In the event that you see a seal on the beach or other areas, MERR says, " keep a mandatory distance of 150 feet, keep dogs on a leash, and report the seal as soon as possible to MERR at 302-228-5029. Most seals are simply resting, but MERR will assess the animal and monitor it throughout the day to help educate the public about these animals and the need to keep a distance so the seal can get some much needed rest. When needed, MERR will rescue the seal to take it for veterinary treatment."
For more information on MERR, click here.