February's 'Teacher Who Makes A Difference'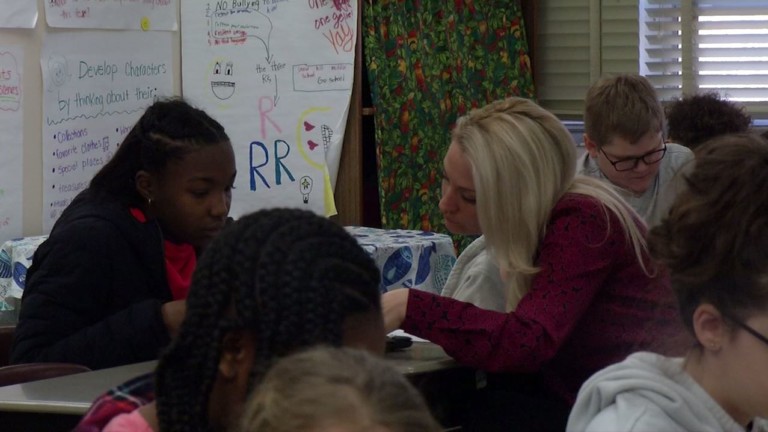 Emily Taylor, a 5th grade teacher going on her seventh year at Snow Hill Middle School is February's Teacher Who Makes A Difference Award winner.
Taylor says she loves teaching our next generation and getting students excited to read and learn everyday.
"Being creative with my students, finding new ways to excite them and really getting them excited about learning. Especially reading getting the excited having them dress up in costumes and acting out the scenes from books is just a great way to get them excited about learning and being in school," says Taylor.
The 'Teacher Who Makes A Difference' award is brought to you in part by Accurate Optical.
If you know of a teacher like Taylor who deserves to be recognized for their hard work and dedication to teaching our youth, you can nominate them on our website.