Three suspects wanted after reportedly robbing victim at Salisbury City Park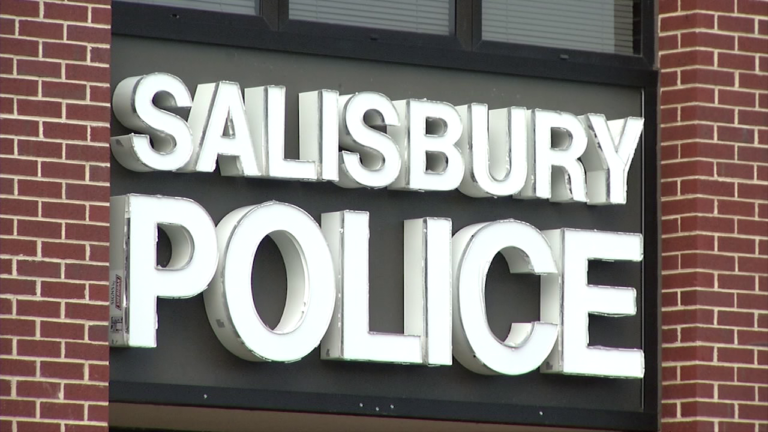 A robbery is under investigation, after police say three suspects were involved in a robbery in which a man's cash and cell phone were stolen, on Monday afternoon, in Salisbury.
According to Salisbury Police, officers responded to the City Park, near the bandstand, just off Snow Hill Road, at 12:00 PM on Monday afternoon. A male victim reportedly told police that he was walking in the park by himself, when he noticed three suspects following him and coming towards him.
Police say that the victim immediately walked back towards his vehicle. When he went to his door, he was reportedly approached and grabbed by one of the suspects who threw him to the ground.
As the victim was on the ground, the other two suspects reportedly began to kick and punch him. One of the suspects then began to go through the victim's pockets where he took cash and a cell phone. The suspects then ran away.
Suspect #1 is described as a light skin black man in his mid 20s, 6'3, 165 lbs, with a slim build and long dreadlocks. He was reportedly wearing a dark hooded jacket. Suspect #2 is described as a six foot black man, 180 lbs, with short hair. He was reportedly wearing a long sleeved shirt, dark jeans and tan boots. Suspect #3 is described as a black man in his mid 20s, 5'10, 195 lbs with a stocky build, black shirt and black jeans.
Anyone with information on the robbery is asked to call Salisbury Police at 410-548-3165 or Crime Solvers at 410-548-1776. Callers can remain anonymous. There is reportedly a cash reward. The victim allegedly received minor injuries. There is no motive.