The Brightside: Corey Dickerson HOOD Project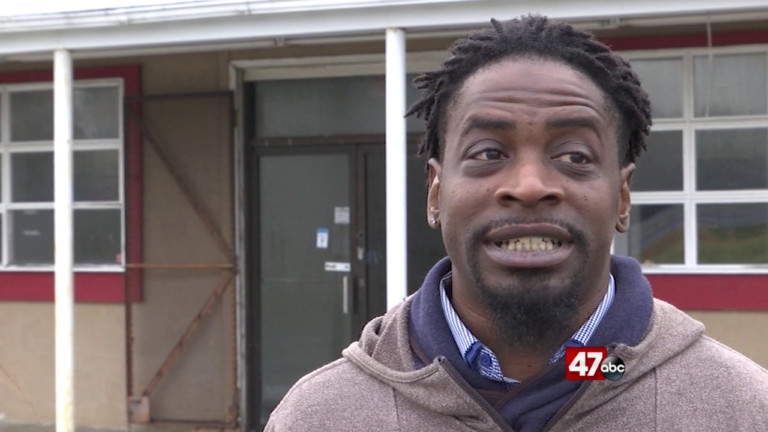 Corey Dickerson grew up in the Greenwood neighborhood of Princess Anne.
Although there is a strong sense of community there, Dickerson says there's still lots of poverty and crime taking place.
"Lack of jobs. Its a lot of profiling. We're kind of stuck in this square. So its like stay in this square and stay there."
That's why Dickerson, a 35-year-old father of four, thinks its important to reach out to kids to let them know there's more to the world beyond where they live.
He started the HOOD Project to give kids a safe space to foster their creativity and take pride in the community.
"It stands for helping others out daily. Our mission our goal is to help kids just to have a different perspective on life."
He's looking to ease the peer pressure just a little and inspire them to do positive things.
"Some things that kids like to do that are not considered cool in the neighborhood, we want to put those things out as far as art. As far as writing poetry."
The Hood Project has already hosted a few events that have helped families.
"Right before the kids started back to school. We had a book bag drive. Just a fun day for the kids. Just to kind of get ready and get back into school."
Corey has big dreams for expansion.
He's looking into getting a building, but first needs to find funding to make it happen.
"We came upon this building and found that this building was open. i remember this building from being a kid. It was a very significant building when we were kids so just to be able to have this building. The neighborhood we work with is directly behind this building."
Dickerson says he feels compelled to mentor other children who need it. You can tell by speaking with one of his biggest supporters, is his three year old daughter.
She agrees with dad that family and community is important.
"He's my dad. You love your daddy? Yeah. and I even love my brothers."
If you'd like to help Corey and the HOOD Project, you find can find more information on Facebook:
https://www.facebook.com/theHOODproject17/