Ocean City council members vote to pass resolution opposing Off Shore Wind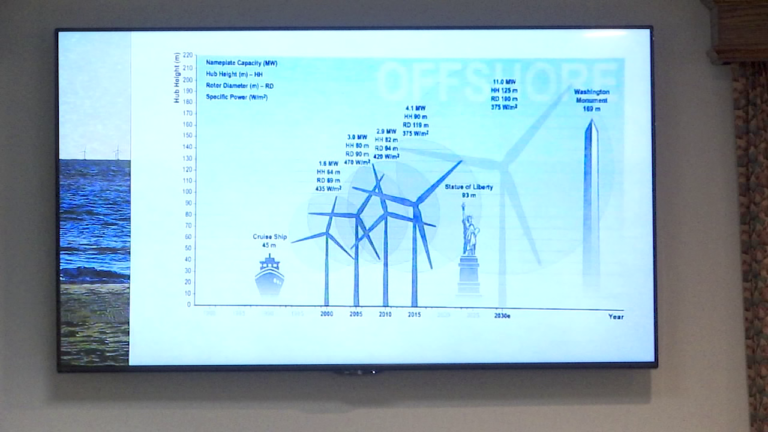 After years of heated debate, Ocean City council members unanimously voted to pass a resolution opposing the proposed offshore wind project at a council meeting on Monday night.
Mayor Rick Meehan said, "The mayor and council is going to pass a resolution to officially go on record that we are in opposition to the wind mills."
Some locals say, however, that the council is making the wrong decision.
Gregg Knapp, a local pastor, said, "I believe that Ocean City would be making a huge mistake by not going forward with a solid proposal for off shore wind projects."
Many believe the offshore wind project would create thousands of jobs, 9,000 to be exact, benefiting the economy as well as the environment.
William Beckman, an Ironworker member said, "I see an enormous amount of economic development. I see an enormous amount of clean energy being renewable clean energy that's being wasted out there right now."
Buddy Cefalu added, "It's bringing not only the environmental impact, but it brings jobs for Marylanders, and that's what it's supposed to be about around here you know? Jobs, jobs, jobs."
Council members say they understand and support these concerns, but there is more to it.
Mayor Meehan said, "We support whatever can be done to mitigate this situation, but the bottom line is we just don't want the citizens, the visitors, the residents and our 26,000 non-resident property owners to be looking at the industrial view when we're on the beach in Ocean City."
According to council members, the offshore wind project has three proposed phases.
In phase 1, the wind turbines would be 17 miles off shore, phase 2 they would be 15 miles out, and in phase 3, just 12.9 miles off shore.
The council provided several renderings on Monday night showing what the offshore wind project would look like by that third phase.
Mayor Meehan said, "It's a realistic view from different levels from the beach third floor, fifth floor to the ninth floor to really give everybody an idea of what this would look like when it's finished and completed."
Supporters of the project say the environmental and economic benefits outweigh any obstruction to the vista.
Ocean City council members will be sending a copy of their resolution off to the Maryland governor and congressional representatives to further demonstrate their opposition to the proposed offshore wind project.
Locals in disagreement with the town wish that they had been able to voice their opinions to the council before a vote on the resolution was made.