Local doctors say it is not too late to get your flu shot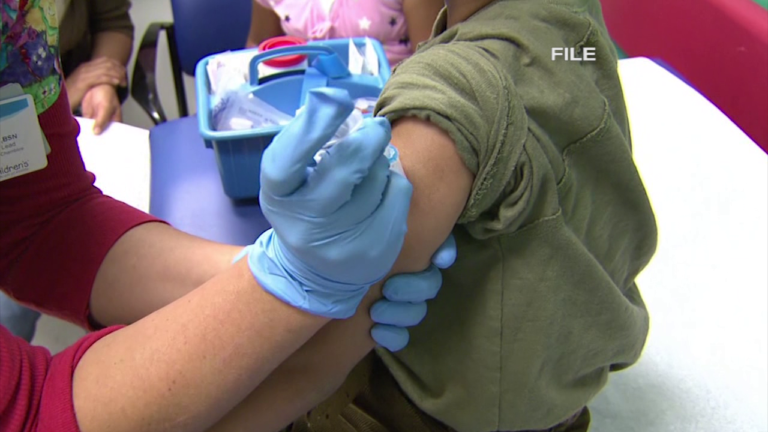 With two different flu strains present, and a vaccine that is only 36% effective, this flu season has been a nasty one.
Walter Gianelle, a Doctor at Your Docs In said, "So can you get the flu twice? Yes. Can you get both at the same time? We've already seen it."
Even though the CDC says it is too soon to tell, local pharmacists believe we are finally hitting the peak of flu season.
Jeff Sherr, the owner of Apple Discount Drugs said, "Well usually the peak of the flu season usually shows up somewhere around February and into February and we're there now."
Doctors say even though it's February, it's not too late to get your flu shot.
Dr. Gianelle said, "Yeah, it's still worth it to get it. It's not 100%, but rarely is the flu shot any year."
Doctors say the flu shot does more than just protect you. Dr. Gianelle said, "The flu shot is for two purposes. One is it prevents you, it protects you. It also is to protect the spread."
Doctors believe that if all of us had gotten our flu shots early on, the flu season wouldn't be as bad as it is now.
Dr. Gianelle said, "The bottom line is you gotta look at it like it's beyond yourself. It's about protecting within the community and if we can give you a little bit of an antibody bump to fight this thing quicker, then I think that's something we should all be doing."
Despite the flu shot being less than 50% effective, doctors say it still makes a noticeable difference.
Dr. Gianelle said, "Basically if you were to look at all of the people that would come in, I would say eighty percent of them did not get the flu shot and twenty percent did."
Sherr added, "An ounce of prevention is certainly worth a pound of cure."
If you do wind up catching the nasty virus, doctors say you should go to your local urgent care as soon as possible to get prescribed Tamiflu.
Dr. Gianelle said, "It's important that within the first flu days if we can get you on some Tamiflu, I think it will help you shorten the course of your illness."