Dover sewage failure investigation continues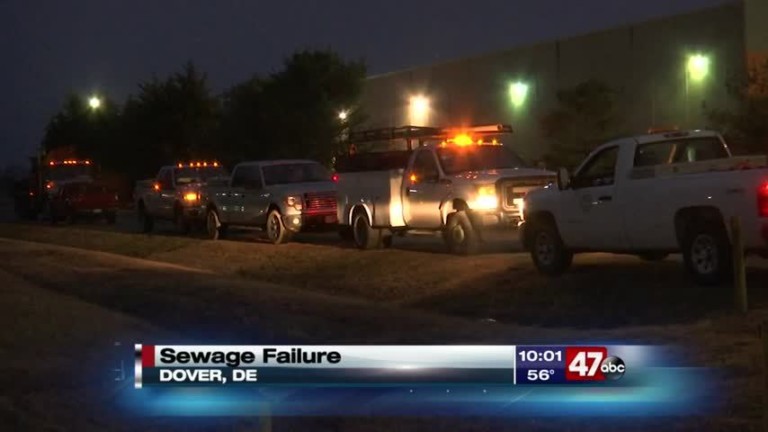 On Tuesday, city officials continued in a sewage investigation. One they say is the worst in over a decade.
Water was first spotted coming out of a man hole near Leipsic Road on Monday and as a result Schuckers Pier 13 was temporarily shut down.
"We noticed that they were working on a pumping station out back and we were notified that we should close for pre-cautionary measures," said George Issaris, owner of Shuckers Pier 13.
A foul odor and seepage forced owners to shut their doors on Monday.
Crews remained on site the following day, desperately cleaning to get the business back up and running.
"Everything is fine here. I'm just hoping the pumping station gets its issues settled. We're just planning on opening up and doing what we usually do."
As of Tuesday afternoon, city officials say they were able to bring in outside help. As well as additional pumps that have brought down sewage levels.
"We've had a lot of help from outside contractors that we've brought in," says Kay Sass, Public Affairs and Emergency Management Coordinator.
"They're making sure that everything that needs to be done is being done."
Officials say DNREC is working with them and that they are in compliance with state regulations.
There's no word yet on when the pump station will be back up and running at full capacity.