Community members listen in on panel discussing race in Sussex County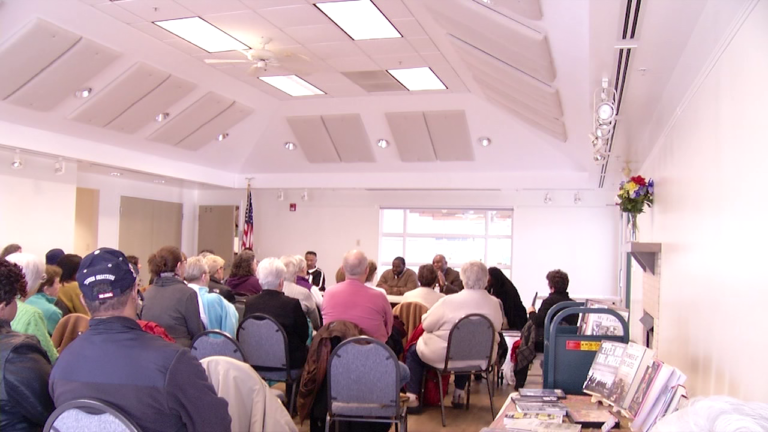 A panel discussion on race in Sussex County caught the attention of a group of locals at the Rehoboth Beach library Saturday. Topics ranged from past struggles, to how to continue progress in race relations.
Panelists agree that Sussex County has come a long way, but there is still a lot of room for growth.
"Sussex County has came a long way as far as their culture, of course they've got a long way to go. Like a guy I just talked to earlier some still want to hold on to certain things," said panelist and social worker Dwayne Powell.
Part of the reason for the improvement in race relations, folks from different areas and cultures moving in and bringing diversity with them.
Panelists say the next step toward progress is bringing these diverse groups together.
"If we can sit down with that person and say hey, you can still hold on to your culture, but give it some flavor," said Powell. "It's all about that conversation. Give it that little bit of flavor, and guess what, I can get some flavor from your culture."
The panels discussions also touched on schools, and what we need to do for the future of Sussex County children.
"To give each and every child an equal opportunity to be successful. I think we need to educate our children well, and we need to provide other opportunities for our children to excel. That is the prescription for our children period," says panelist Cliff Von Howell.
The discussion held Saturday on the African American experience in Sussex County is just part of a string of discussions held at the Rehoboth public library.
The library offers programs folks can attend to help them live a better, healthier life. You find out more about classes and programs offered at the library at rehobothlibrary.org