UPDATE: Police searching for suspects involved in armed robbery in Salisbury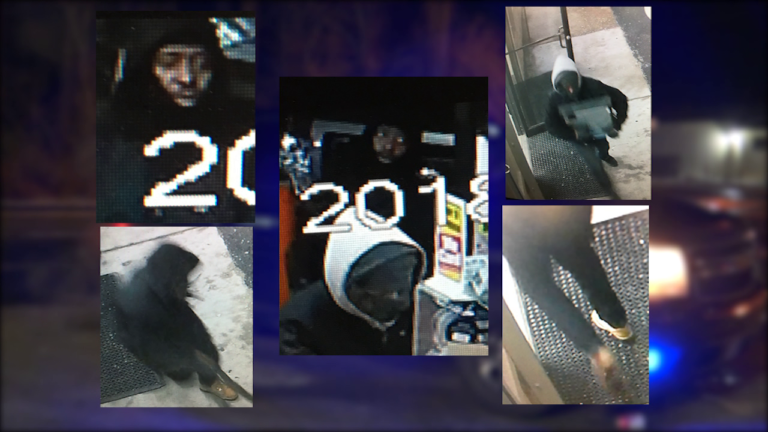 The Wicomico County Sheriff's Office in conjunction with the Maryland State Police and Salisbury Police Department are still actively searching for two men, who should be considered armed and dangerous, for robbing the Vintage Beer and Wine Store Tuesday December 9th shortly before 8:00 PM.
Police were able to obtain still images of the robbers from surveillance cameras. The suspects are described as 5 foot 10 to six feet in height, both with slim to medium builds.
Police say it is not yet confirmed if the two are related, however we're told there are many similarities between Tuesday's robbery and the robbery that happened at the Chicken Man convenience store on Monday.
Anyone with information on either of these crimes is asked to call crime solvers at 410-548-1776.
—————————————————————————————————————————-
Police are searching for two suspects that robbed the Vintage Beverages Convenience Store on Snow Hill Road, in Salisbury.
The Wicomico County Sheriff's Office says on Tuesday, just before 8:00 PM, two black males came into the store with a gun demanding money.
47 ABC was there on the scene and was told that the clerk gave them the money and then suspects fled on foot. There were customers in the store at the time of the robbery but no injuries were reported.
Police are now searching for the two armed men. Residents in the area are urged to use caution.
Authorities describe the suspects as two black males standing 5'10" to 6'0" tall, with a slim to medium build. Both suspects reportedly wore dark clothing.
Police say this could be the latest in a string of robberies because they believe this robbery is almost identical to one that occurred Monday night at The Chicken Man Convenience Store.
Anyone with any information is asked to call the Wicomico County Sheriff's Office at 410-548-4891
We will continue to provide updates as they become available.