Somerset Co. Superintendent creates hilarious videos in light of school closing for weather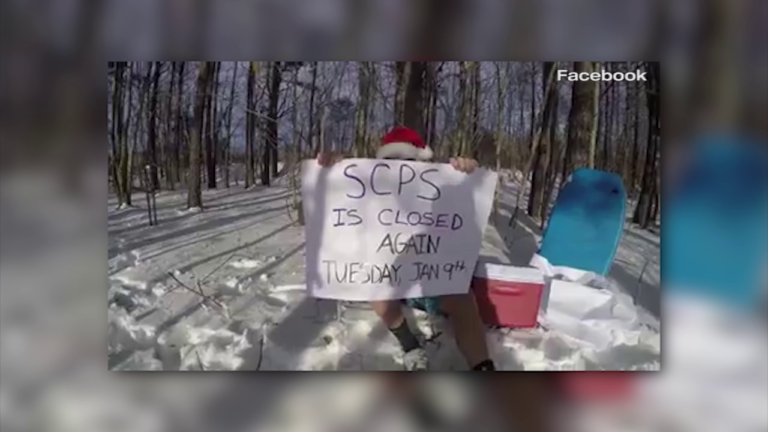 Many schools across Delmarva have been closed the last several days because of snow.
The closings creating a bit of cabin fever for some. But Somerset County's Superintendent, Dr. John Gaddis, is hoping to add some fun during this break.
Dr. Gaddis created four different videos on Facebook.
Each video, as you can see here, has several props talking about the school's closings paired with music to add to the humor.
The videos have been a hit. Each one attracting over 20,000 views along with hundreds of shares and likes.
Dr. Gaddis tells 47 ABC he wanted to bring some laughter but to also send the message to everyone that schools needed to be closed due to safety.
"I know the hardship, but when you say to that parent what would you do if you're son or daughter, you're sitting at home and that phone call came and they had been in an accident, I would rather air on the side of caution."
Somerset County is planning to open tomorrow, even if there's a delay.
As for another Facebook video, Dr. Gaddis says he will have a final one for the first day back to school.
He didn't want to spoil it by giving away too much, but he says it will be one with tons of energy.