SB 126 aimed at Del. speech pathologists and audiologists for equal pay in public schools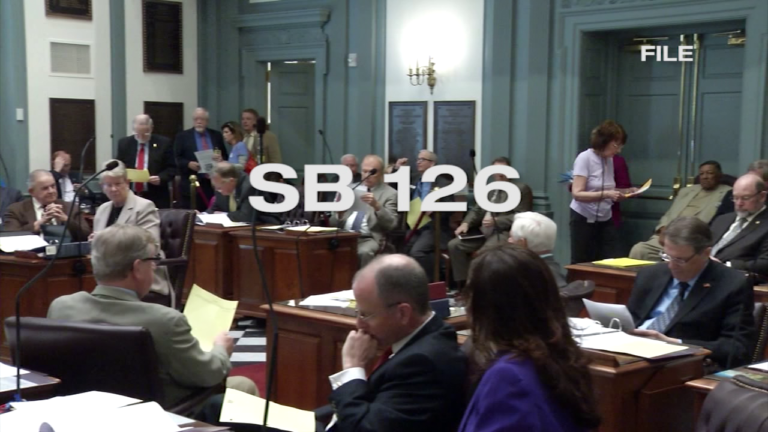 Senate Bill 126 is a Delaware bill designed to help speech pathologists and audiologists in public schools across the state.
The bill itself would include a pay raise for these professionals. But this pay raise is actually creating an equal salary rate for each and every expert in this field. And lawmakers hope it will correct a problem that has been draining their school systems.
47 ABC spoke to two speech pathologists at Cape Henlopen High School, who brought forth this bill.
Speech pathologist Erin Willis says, "All of us go through all of that training initially but regardless of the credentials we come out with, different people are paid at different levels because it's based on the number of credits that we were awarded in our masters level program."
We're told the basis for SB 126 is not about the numbers of credits you have, it's about your masters degree and being a certified speech pathologist.
To break it down, different credits awarded for the same exact job.
But it's not something they're just seeing in the Cape Henlopen District, it's something they are seeing across the state.
If this bill comes through, officials believe they can finally pull in more professionals to show how important their expertise is to the school systems.
After two years of hard work, the two speech pathologists were able to get the ball rolling by getting a sponsor.
Senator Ernesto Lopez jumped on board and he tells 47 ABC, after being approached, he too felt that change was needed.
Senator Lopez says there's a big demand for these specialists, but the resources to support them have been slim.
They are asking for $185,000 for this bill. If it passes, they'll be looking at those numbers more closely.
But in the mean time, that's the estimate the Senate was given by the budget office.
47 ABC learned that there will be bipartisan support. Just last week, the bill cleared the Education Committee unanimously.
Tomorrow, the bill will be brought to the Senate floor for a vote.