Probation officers arrest two for drugs and stolen weapon during a home visit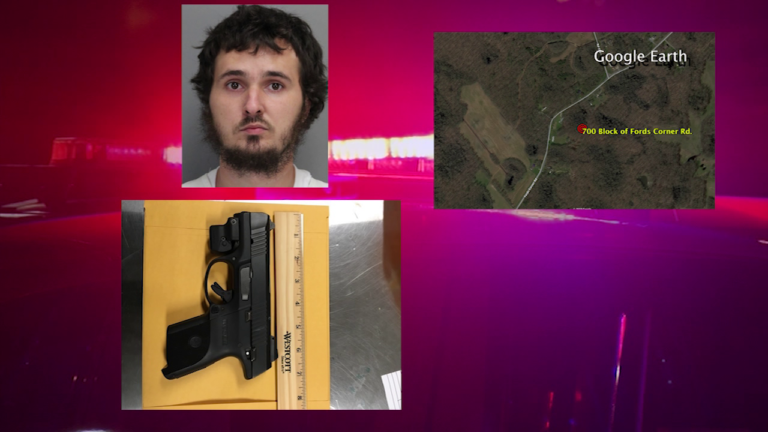 A level three probationer and a woman were arrested after probation officers found multiple bags of heroin, Xanax and a stolen semi-automatic handgun during a home visit on Thursday.
Troopers of the Kent County Governors Task Force and Probation Officers from the Dover Probation and Parole Office responded to the 700 block of Fords Corner Road in Hartly for a home visit of 28-year old Curtis Kearney.
When they arrived, paraphernalia was discovered in plain sight and therefore a search was conducted.
Officers say they found 18 bags of heroin along with 1.5 dosage units of Xanax and a stolen 9mm semi-automatic handgun in the home. A woman, 25 year old Elizabeth Challies, was also found in the home during the seizure.
Kearney is now charged with two counts of Possession, Purchase, Own or Control a Firearm or Ammo by a Person Prohibited Prior Violent Felony, Possession of a Controlled Substance (Heroin), Possession of Drug Paraphernalia among others. He was also issued a Probation Administrative Warrant and was committed to the James T. Vaughn Correctional Center in default of a $28,500 secured bond.
Challies was also charged with Possession of a Controlled Substance (Heroin), Possession of a Controlled Substance (Xanax) and Possession of Drug Paraphernalia. She was released on an unsecured bond.