Mountaire faces potential lawsuits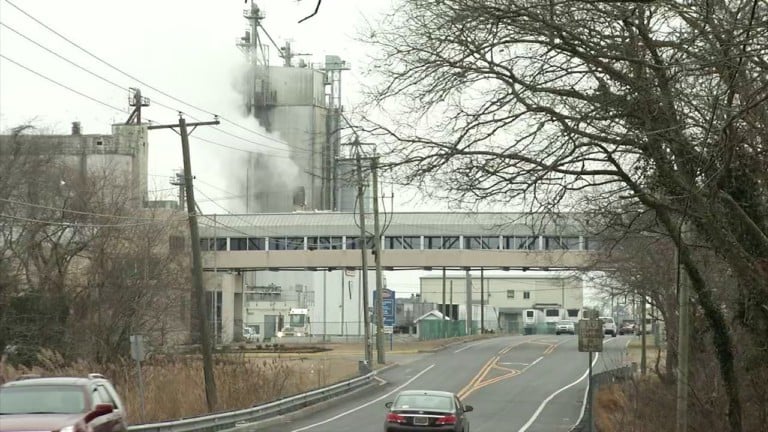 In Delaware, concerns over the quality of drinking water have hit a fever pitch.
Last year a Mountaire Millsboro facility was cited for contaminating ground water. The poultry company hosted a community meeting on Wednesday to not only address the concerns surrounding that, but also potential lawsuits the company is facing.
Chase Brockstedt, a lawyer from Baird Mandalas Brockstedt, LLC., a law firm out of Lewes, is looking into claims brought forward by Millsboro residents. Some of those concerns are in relation to health and property values.
"The question began to be raised of what's going on? What is in the groundwater," says Brockstedt.
Last year DNREC announced that several sampled wells in Millsboro had nitrate levels above the national drinking water standard. The contamination is believed to have been caused by a Mountaire Millsboro facility and affecting a total of 88 households.
"The first client that contacted us, had come one afternoon and there were cases of water on his porch and a letter from his friends from Mountaire. It didn't tell them if the water was safe to drink, or to use, or cook from, and he became worried," says Brockstedt.
Brockstedt has teamed up with firm out of Baltimore, and he tells us they are representing over 100 people.
"There are two things we are trying to do, at this point in time. Number one is to represent as many people as possible so that we can everyone under one umbrella, and we can speak, with one voice, and try to hold Mountaire accountable," says Brockstedt.
Law firms out of D.C .and Wilmington have also joined the fight, and are seeking concerned citizens of their own to represent.
"There has been several law firms soliciting clients in the neighborhood and we understand that several have signed on to be plaintiffs in a future potential suit," says Sean McKeon, a spokesperson for Mountaire.
"Are they going to have defenses? Of course. But we feel pretty good about our case," says Brockstedt.
Brockstedt tells us they have not filed a lawsuit yet. However, he is encouraging more residents to come forward as they continue to build their case.
Baird Mandalas Brockstedt, LLC. will be hosting a second town hall meeting to keep citizens informed. The meeting will be on Monday, February 12 at 7 PM at the Millsboro Town Center in Millsboro, DE.