Locals rally in DC for March For Life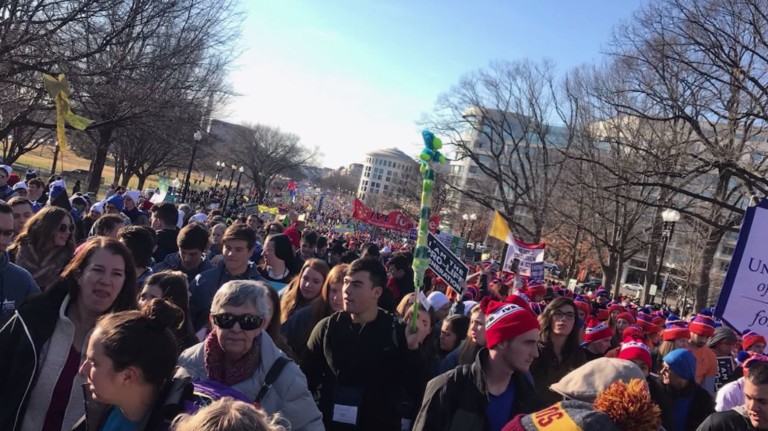 Well this nice day ended up being the perfect weather for the more than 30 eastern shore residents who made their way to the nation's capitol Friday
The reason, to walk alongside hundreds of thousands of others to the U.S. Supreme Court as part of the March for Life rally.
"It's an annual march on Washington that's been happening since the Roe v. Wade decision back in 1974.
President Donald Trump, Vice president Mike Pence and even house speaker Paul Ryan were among the many speakers at the event.
47 ABC had a chance to hear from some locals who attended.
Tina Schrider tells us "Everyone is in really good spirits. Wverybody feels like were making a difference and a very prayerful atmosphere. Just lots of people from all kinds universities all over the country, high schools, it's just absolutely amazing."
Schrider has been attending march for life for over 20 years and she tells us this year was the best year yet, but hopes one day they won't have to march.