Two sought in connection to shoplifting incident in Dover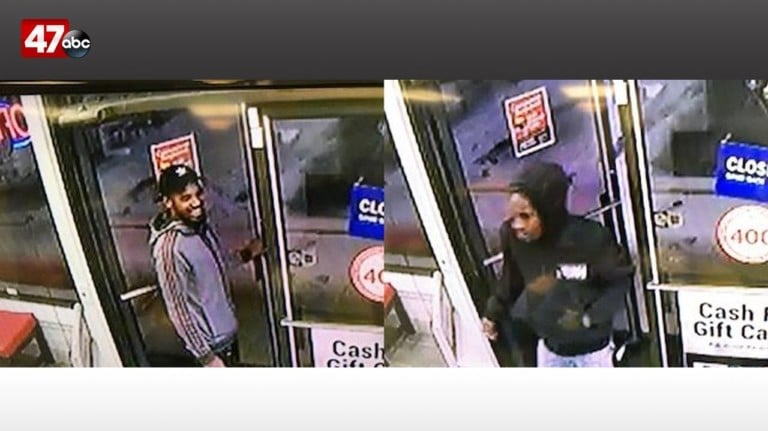 Authorities are searching for two suspects, after troopers say they were involved in stealing a device from a Dover cell phone repair store.
Delaware State Police say on Friday, a man in a grey hooded sweatshirt went into the cell phone repair store, in the 2100 block of South DuPont Highway, and asked about trading a cell phone, in Dover.
A few seconds later, troopers say another man in a black hooded sweatshirt came into the store. According to the report, the man in the black sweatshirt speaks with the first suspect before asking the employee to look at a phone in a secured cabinet.
At that point, the employee opens the case and gives the cell phone to the second suspect. Troopers say the first suspect then distracted the employee, and the second suspect ran out of the store with a rose gold iphone 6s. He reportedly fled towards Rodney Village, and was seen getting into a blue Monte Carlo with Delaware tag 43690.
According to authorities, the first suspect is described as in his early to mid 20's, wearing a grey hooded sweatshirt, standing approximately 6' tall, with a beard, black pants and black hat. the second suspect is apparently described as in his early to mid 20's, wearing a black hooded sweatshirt, blue jeans and black boots.
Anyone with information related to the identity of the suspects is asked to call TFC. R. Spanier, of Troop 3 in Camden, at 302-698-8548.