Record number of people expected to be traveling for the holiday's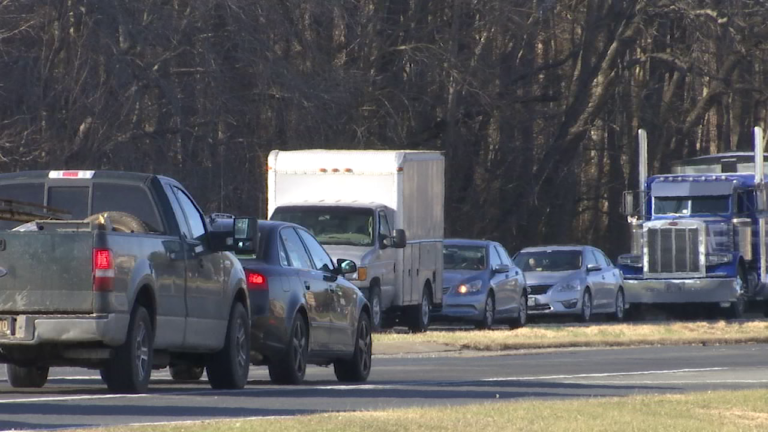 A study conducted by TripAdvisor suggests that holiday travel will be up 9% this year, meaning more people will be flooding the roadways over the next few days.
Unfortunately, with increased traffic, comes an increased chance of getting into an accident or having your car malfunction.
Alastair Probert, DelDOT's District Engineer, said, "I would make sure that your car is in excellent condition. Check your tires, wash your lights that kind of stuff. Plan ahead. Allow for additional vehicles to be on the road."
Officials say they run into the same problems every year with holiday travel.
Christine Delise, a Senior Specialist at AAA, said, "What we find is tows, dead batteries, and flat tires are the primary reason motorists will call for emergency road side service."
They told 47ABC there is an increased chance of car accidents during the holiday's.
Probert said, "I would say there's a higher likelihood of accidents. There's more people on the road. They tend to be more in a hurry to get places so there tend to be more accidents."
If you're looking to avoid traffic, AAA officials said the earlier you leave, the better.
"You want to leave early in the morning or after the morning commute if you are leaving on Friday, the roads should be less crowded," Delise said.
If you're truly dedicated to avoiding congestion on the roads, your safest bet is to travel on the holiday itself.
Delise said, "Sometimes consider traveling on the day of the holiday, on the 25th, on New Year's day early or New Year's Eve as often times, it's not as crowded."
Organizations like DelDOT and MDOT said they will be taking steps themselves to make your holiday travels run a little smoother.
Probert said, "This time of year, DelDOT restricts the lanes that contractors can work on, so what it is, is basically the lane closures that you normally see that can be removed will be removed for holiday travel to increase the capacity of our highways as much as possible."
If you run into any problems on the road, and you aren't a member of AAA, there are still multiple other road services you can call.
The following are just a few of the road side repair services available on the Eastern Shore: