Maryland State Police urge safety if vehicle breaks down on the road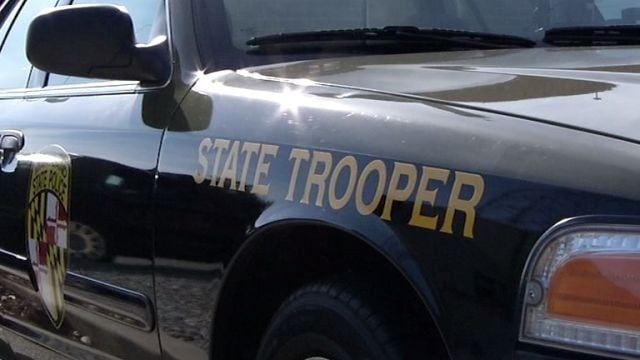 With more than two million residents set to travel by vehicle for the year end holiday period, Maryland State Police announced on Friday that the issue of disabled vehicles on the road becomes more prevalent.
With at least four reported pedestrians killed in recent months in crashes that involved disabled vehicles, police are urging drivers and pedestrians to use extra caution while traveling on busy roads. They are told to consider the following incidents on the Eastern Shore:
On December 11, 28-year-old Chaz Wilson of Cambridge, died after he was struck getting out of his disabled vehicle to greet a tow truck operator on Route 392 in Linkwood Drive in East New Market.
According to the Maryland Highway Safety Office, at least 97 pedestrians have been struck and killed on roads in the state so far this year. The figures include all pedestrian related deaths and not just those who were struck when dealing with a disabled vehicle.
Some safety tips for pedestrians if their vehicle breaks down on a highway or another busy road are:
• Pull over and out of traffic if possible. Call for help as soon as it is safe to do so. You want to limit your time on the side of the road as much as possible because of the danger you are being exposed to.
• Illuminate your vehicle with as much light as possible, even in the daytime. Emergency flashers, flares, reflective triangles, and battery operated strobe lights all contribute to increasing the chances of other drivers seeing your vehicle and noticing that it is disabled.
• Keep in mind that even if all of your emergency lights are activated, it is not guaranteed that another driver will see you in time to stop. Even with all the lights on police cars, fire engines, ambulances and tow trucks, drivers far too often drive into emergency scenes and strike first responders.
• Carry an emergency kit in your car that includes extra lights and a reflective vest you can put on if you have to get out of your vehicle. Remember, you want to do all you can to make sure that other drivers see you and your vehicle.
• When you are in your vehicle, always keep your seat belt on, even if you are just sitting on the side of the road.
• Don't try to fix the vehicle in the road by yourself. Even if you believe it will be an easy fix, it is safer to call a professional.
• Only leave the vehicle if you absolutely have to and if it is safe to do so. If you can, raise the hood of the vehicle to alert passing authorities that you need assistance
• Be patient. Highways and other busy roads are regularly patrolled by police and tow truck operators. Someone will eventually stop to help if you are unable to call yourself. Deciding to walk for help should include careful consideration.
• Watch your surroundings. The correct course of action in any given situation may be different based on the time of day, road conditions, weather and/or volume of traffic.