Locals participate in Wreaths Across America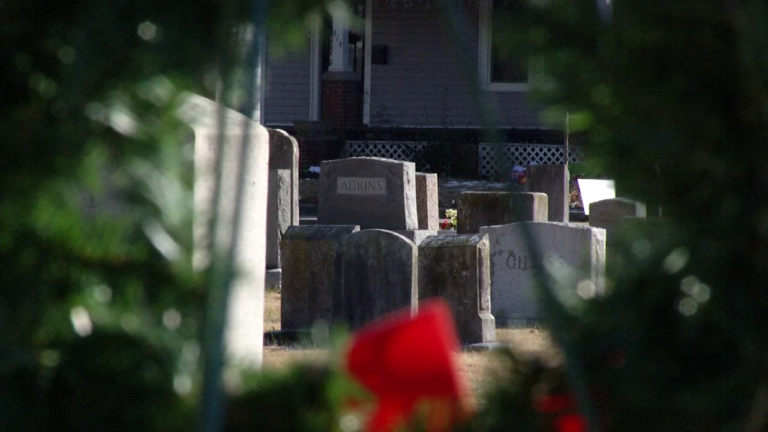 Wreaths Across America is an event held at over 1,200 cemeteries around the nation, and for the first time locals can participate in Salisbury.
"They're delighted that they don't have to go somewhere else, and they don't have to go to Arlington (National Cemetery) to be in a perfectly beautiful cemetery and honor the veterans that are here. In many cases their own family members from years gone by," said Parsons Cemetery Advisory Committee member Carol Smith.
Parsons Cemetery is hosting the event, sponsored by Operation We Care. Donations totaling 667 wreaths were being laid at the last resting place of local veterans, dating back to the Civil War.
"It's very inspirational to see everybody come out and work together. We see the families placing wreaths together as a family and that's really important," said Jeff Merritt with Operation We Care.
The practice of laying the wreaths works to honor those brave men and women who made the ultimate sacrifice.
"We want to remember veterans for their sacrifices that they've made so that we can live in a free society, we want to honor their service, and we want to teach the children the importance of those values," said Merritt.
Volunteers say the veterans name, and thank them, as a way to keep the legacies alive.
"Veterans are forgotten when no one ever remembers them, when no one ever speaks their name," said Smith.
"A veteran dies twice, he'll die twice. Once when he breaths his last breathe and secondly when we forget to say their name. So that's why we like to keep saying the name," says Merritt.
Parsons Cemetery is currently working to identify the nine World War I veterans ahead of Veterans Day next year, marking the 100th anniversary of Armistice Day.