UPDATE: Some rescued Seaford dogs now available for adoption at BVSPCA in Georgetown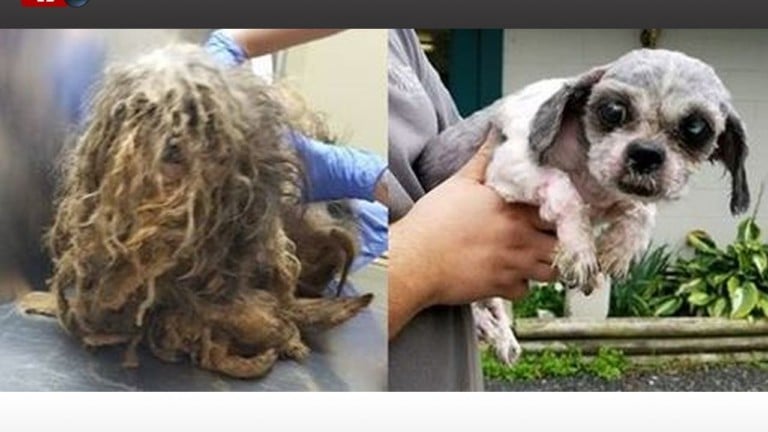 Officials say a few dogs are now available for adoption after they were among those rescued from a Seaford property, in October.
The Brandywine Valley SPCA says on Tuesday, four of the 32 neglected animals who were rescued from a Seaford property of are now available for adoption, in Georgetown. The dog in the before and after photo above is 7-year-old Bob, a Shih Tzu mix who are among those available for adoption. Other dogs available for adoption are 5-year-old Lilah, a Poodle/Maltese mix, 7-year-old Bella, a Yorkie mix, and 8-year-old Ashley, a Chi mix.
On October 8, over 70 neglected animals were found at a property, in Seaford. Forty-three animals were found dead and 32 were rescued. According to the Division of Public Health Office of Animal Welfare, Donald Eilander is facing 449 charges including felony animal cruelty relating to this case.
For more on the recovering animals being held at the Brandywine Valley SPCA Georgetown Campus, click here.