UPDATE: First ECI officer sentenced in racketeering conspiracy; 80 people in total charged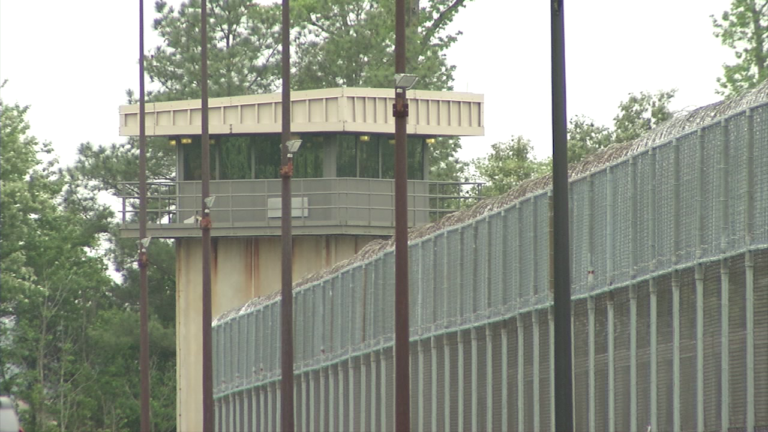 A local correctional officer (CO) was sentenced for his role in a racketeering conspiracy which operated inside the prison, in Somerset County. This is apparently the first sentencing of a CO out of the 18 charged. Over 60 of the 80 total individuals charged have pleaded guilty to their roles in the operation.
The United States Attorney Office says on Friday, United States District judge James K. Bredar sentenced 28-year-old Xavier Holden, of Salisbury, to 3 years and 10 months in prison followed by 3 years of supervised release for his role in a racketeering conspiracy in the Eastern Correctional Institution, in Westover. Holden, a correctional officer, is one of 80 individuals charged in two separate indictments for the racketeering operation. According to officials, 18 correctional officers, 35 inmates and 27 outside "facilitators," for their roles in the conspiracy, which involved paying bribes to correctional officers to smuggle contraband, including narcotics, tobacco, and cell phones, into the prison.
As of todays' sentencing officials report that 66 of the 88 defendants initially indicted have pleaded guilty, including 12 of the 18 correctional officers who were charged. Today's sentencing of Holden is the first sentencing of a correctional officer. Holden reportedly joined the Maryland Department of Public Safety and Correctional Services on October 22, 2012 and was assigned to Housing Unit 1. Chief Judge Bredar has apparently sentenced all defendants who have appeared before him to date to a term of imprisonment, including the following inmates and facilitators:
Inmates:
Shawn Benbow: 46 months
Joseph Branch: 42 months
Jamar Hutt: 41 months
Samuel Johnson: 29 months
Mark Lance: 27 months
Michael Page: 46 months
Kevin Stanley: 27 months
Kevin Thompson: 57 months
Ramel Chase: 33 months
Stewart Gough: 50 months
Deven Matos: 41 months
Facilitators:
Reggie Fosque: 24 months
Markayla Reynolds: 1 year + 1 day
Keisha Barksdale: 1 year + 1 day
Antoine Gray: 24 months
Elvia Hall: 21 months
Marcus Lisbon: 65 months
Rose Thomas: 21 months
In reference to Holden's sentencing, the Unted State attorneys Office says, "COs have a duty to further the legitimate purposes of ECI by ensuring that inmates follow the rules enacted for their health and safety and the health and safety of prison employees and the larger community, including, most importantly, the prohibition of criminal activity while incarcerated. The Defendant abused his position of trust as sworn officer of DPSCS by engaging in illegal activities for the purposes of enriching himself."
Holden smuggled contraband into ECI in exchange for bribes from inmates. The 28-year-old delivered tobacco and K2 two times a week between August 2014 and June 2015 to co-defendant Samuel Johnson and another inmate associated with Johnson. He also smuggled contraband into ECI in exchange for bribes from inmate and co-defendant Ramel Chase.
In reference to the investigation, Secretary Stephen T. Moyer of the Maryland Department of Public Safety and Correctional Services, says, "Gov. Hogan brought me to the department to expose corruption in the system and this sentence today sends yet another signal that we will not end our relentless efforts to do so. Anyone participating in department wrongdoing should learn from this case that if you are committing crimes and ruining the good name of your dedicated fellow officers, we will find you, we will arrest you, and we will prosecute you to the fullest extent of the law."
Acting United States Attorney Stephen M. Schenning commended the FBI, U.S. Postal Inspection Service, Department of Public Safety and Correctional Services, the Baltimore Police Department and Maryland State Police for their work in the investigation. U.S. Attorney Schenning also thanked Assistant U.S. Attorneys Leo J. Wise, Robert R. Harding, and Daniel C. Gardner, who prosecuted the case.