Some local lawmakers among senate group responsible for proposed assault weapons ban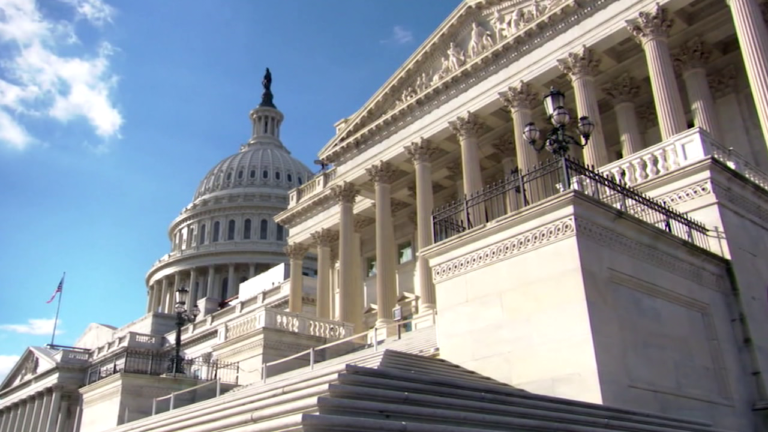 Some local lawmakers are among a group of over 20 Senators who introduced an assault weapons ban in the nation's capitol, on Thursday.
A group of 23 U.S. Senators apparently introduced the Assault Weapons Ban of 2017, in Washington, D.C. The bill will reportedly ban the sale, transfer, manufacture and importation of military-style assault weapons and high-capacity ammunition magazines.
Lawmakers list the following breakdown of provisions of the bill:
Key provisions:
• Bans the sale, manufacture, transfer and importation of 205 military-style assault weapons by name. Owners can keep existing weapons.
• Bans any assault weapon that accepts a detachable ammunition magazine and has one or more military characteristics, including a pistol grip, a forward grip, a barrel shroud, a threaded barrel or a folding or telescoping stock. Owners can keep existing weapons.
• Bans magazines and other ammunition feeding devices that hold more than 10 rounds of ammunition, which allow shooters to quickly fire many rounds without needing to reload. Owners can keep existing magazines.
Exemptions to bill:
• The bill exempts by name more than 2,200 guns for hunting, household defense or recreational purposes. This list will be updated to include additional weapons.
• The bill includes a grandfather clause that exempts all weapons lawfully possessed at the date of enactment.
Other provisions:
• Requires a background check on any future sale, trade or gifting of an assault weapon covered by the bill.
• Requires that grandfathered assault weapons are stored using a secure gun storage or safety device like a trigger lock.
• Prohibits the transfer of high-capacity ammunition magazines.
• Bans bump-fire stocks and other devices that allow semi-automatic weapons to fire at fully automatic rates.
In a statement, U.S. Senator Tom Carper says, "Congress cannot ignore our country's gun violence epidemic. The names of too many American communities and cities—from Sutherland Springs to Las Vegas, Orlando to San Bernardino, Newtown to Aurora—invoke painful memories of murder and mayhem inflicted by these deadly weapons. In the wake of these tragedies, it's time to renew the ban on military-style assault weapons. These deadly weapons were designed for the battlefield—they have no place in our neighborhoods."
Delmarva Senators included in the group of 23 lawmakers include U.S. Senator Ben Cardin (D-Md.), U. S. Senator Chris Van Hollen (D-Md.) , and U.S. Senator Tom Carper (D-Del.).