S.U. hosts math competition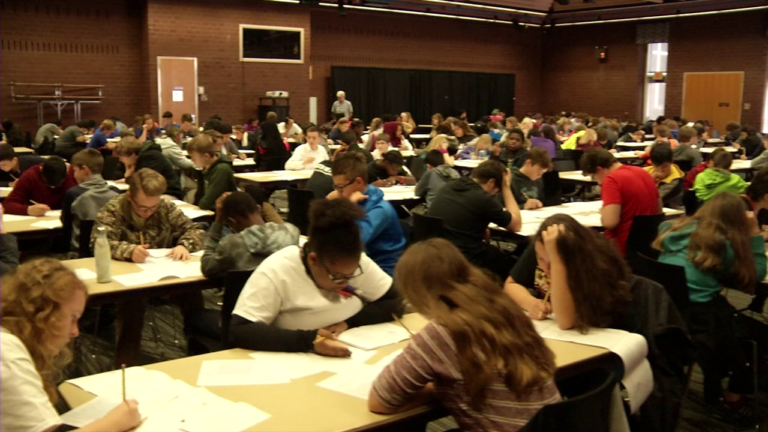 Over 200 middle school students are competing today in Salisbury.
The competition is just a piece of a qualifying test to be part of the Math Olympiad team.
The test brings hundreds of kids from schools all over Delmarva to Salisbury University to take the AM8 exam.
Organizers tell 47 ABC that the test is the oldest and most prestigious of its kind for middle school students.
Children who get high scores will qualify to take a more difficult exam, and may get to be a part of the Math Olympiad squad.
One organizer, Dr. Randy Cone, says the contest only typically for top performers, but this year it has been opened up to everyone.
"Its the C students that's falling through the cracks that's really talented but they don't get invited to do things like this so instead of sending these letters out saying bring me your best students. I said bring me your students."
Dr. Cone says 150,000 kids all across the world are taking the same test today.
Salisbury University hosted a day long event that brought together students, parents and teachers from Delaware, Maryland and other communities across the Eastern Shore.