Local lawmakers respond to Vegas shooting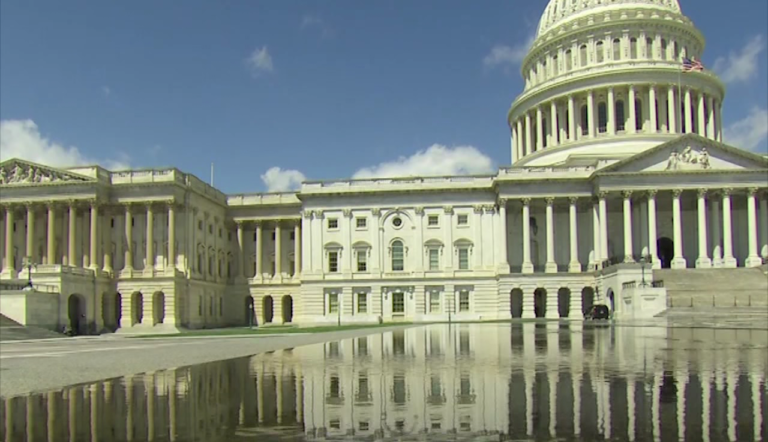 The shock from the tragedy in Las Vegas will linger for a while. Hundreds and hundreds injured and dead, but while Police search for a motive, lawmakers are scrambling to answer the biggest question. How can we prevent future tragedies and mass shootings?
"The news we awoke to this morning was heartbreaking. What happened in Las Vegas was shocking, it's tragic and for those affected and their families, it's devastating," said Kentucky Senator and majority leader Mitch McConnell.
But, while these politicians are feeling, what is being done to stop this from happening again?
"What we need to do as legislators, the federal level especially and at the state level, is to listen to our constituents, to see what reasonable measures we, common sense changes we can adopt," said Senator Tom Carper of Delaware.
Carper knows it's time for reform, as he says he grew up with his father selling guns.
"He'd sell pistols, hed sell shotguns, hed sell pistols, he did not sell them to, he sold to people he mostly knew, but not to people who had a mental condition that would make them unstable or unreliable," Carper said.
He's not the only one. In a statement to 47ABC, Maryland Senator Chris Van Hollen called it a national disgrace and begged his colleagues to put politics aside, and to consider one simple thing; common sense.
"We just all need to provide, when someone makes a courageous vote along these lines, to acknowledge their second amendment rights, but keeping guns out of the hands of people that may well use them," Carper added.
Despite the talk of common sense, only one politican that we spoke with offered new ideas for reform.
"He had weapons that had no, and accessories, had no useful purpose, or sportsmen or recreational use and it's that type of modification that we want to make sure are not allowed, so we can keep people safer," echoed Maryland Senator Ben Cardin.
We attempted to reach several other representatives for this story, and while many sent comments, or pointed to social media posts, Maryland representative, and lone Republican, Andy Harris stayed silent, declining to comment, "until the police have completed thier investigation."