Inside look of the first medical marijuana dispensary on the Eastern Shore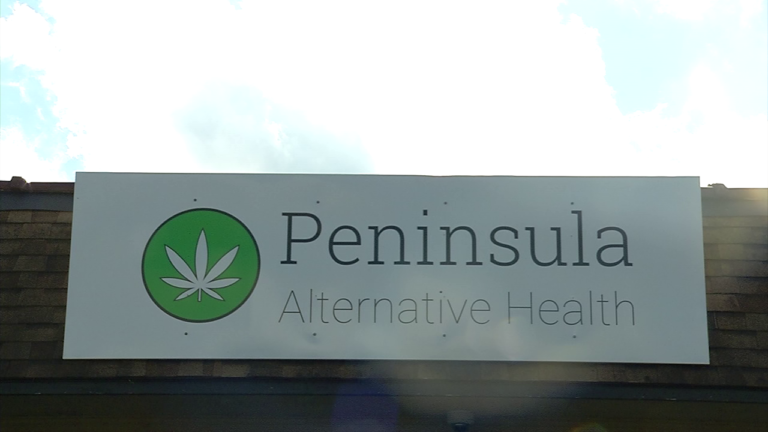 Peninsula Alternative Health, the first medical marijuana dispensary on the Eastern Shore, has been waiting for two years to finally get their license.
47 ABC got a first look inside Salisbury's location today.
Patients enter and check in to be verified. Over 300 patients have already pre-registered making that process easier.
CEO Anthony Darby says, "At that point they'll present their government issue ID, we'll be able to look them up on the system with the medical marijuana commission to ensure they are able to accept product and medicine from our dispensary. I think it's important to know that we'll only let patients in our facility so no friends no family to accompany it'll be patients only allowed to walk through our door."
From there, they'll get buzzed in the living room and they'll wait for a consultant to escort them.
Behind closed doors, patients can finally get the assistance they need. They'll do a walking consultation with those patients. They'll match the appropriate medicine with that condition.
Peninsula Alternative Health has 8 patient consultants and a clinical director.
In their last section, the operation zone is where they prepare their medicine.
The process of getting medical marijuana off the ground in Maryland has been a long one, but Darby says they're excited to be the first one on the shore to help patients through their product.
In order to become, you have to go to the Maryland Marijuana Cannabis Commission to get registered, then go see a provider to see if you are qualified.
Once you are a patient, you can make online appointments through the Peninsula Alternative Health website.
As time goes on, we're told they hope to use it like a pharmacy.
Darby says they should open their doors within the next 30 days.
We are told as soon the medicine is available to the market, they'll be the first ones to get their hands on it.