Forty-three dogs dead after animal cruelty in Seaford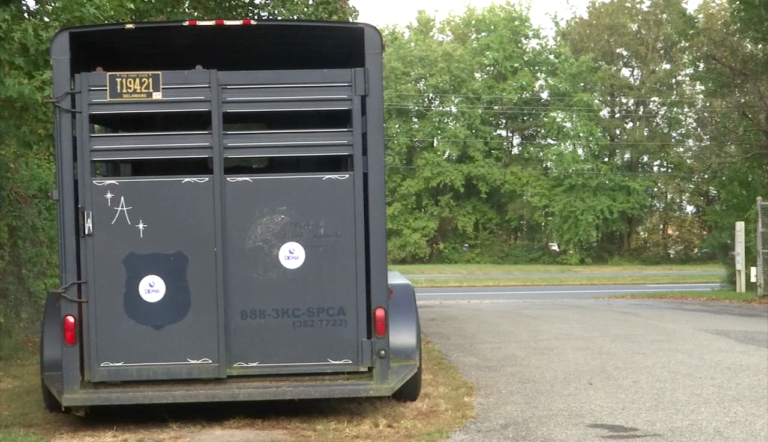 An investigation is now underway after 43 dogs were found dead on a property in Seaford.
At the unknown location, they found the dogs, plus 31 dogs and a cat living in deplorable conditions. 27 of the recovered 32 animals were transported to the Brandywine Valley SPCA in Georgetown, where they're currently undergoing treatment and being nursed back to health.
The investigation is in it's early stages but in a statement from Delaware's Animal Services Chief Mark Tobin, he gave us an inside look at the conditions. "The scene was horrific and it's a miracle any animals were found alive. There was no evidence of any recent food, water or medical care being provided for the animals," he wrote.
Unlike the puppy mill case in Eden, officials don't believe these dogs were being sold or bred for profit. Criminal charges will most likely come, but investigators say those will have to wait until the Delaware Office of Animal Welfare finishes their investigation.
The BVSPCA says that despite all of those dogs that came in from Hurricane Harvey and Hurricane Irma a couple weeks ago, they have had enough room to bring in these animals and get them back to a healthy stage.
For those who are interested in helping, the SPCA says they are seeking donations for housing costs. If you would like to pitch in– you can visit bvscpa.org/donate.
We will continue to monitor and update this story right here on our website when more details become available.