Breast Cancer Awareness Month kicks off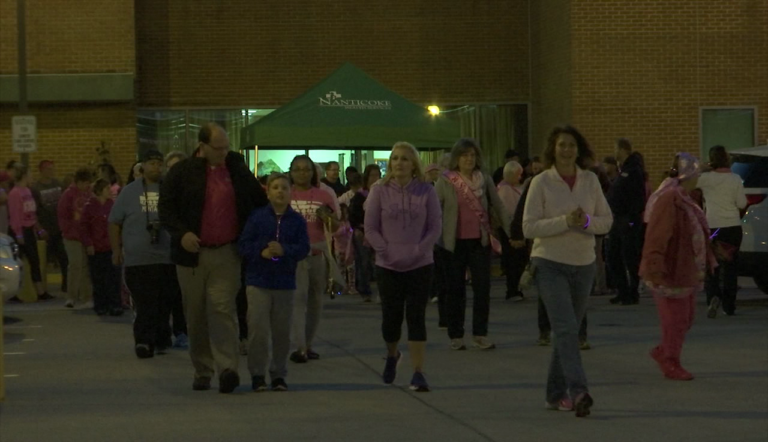 Breast cancer awareness month is in full swing in Seaford, with the Pink Ribbon Walk taking place Monday night.
It drew hundreds of residents to support Nanticoke Memorial Hospital and their fight against breast cancer. Survivors, family members and even dogs were in attendance to show their support. The walk started at the Cancer Care Center and ended at Gateway park where they were greeted with food and live music.
This is just the start of many things to come during the month October.
"It's a good way to kick off the breast cancer awareness month. We always try to plan it the first Monday of the month to remind the ladies to get their mammograms," said Missy Babinski, Director of Radiology. "During the month of October any ladies that come in and get their mammogram done, we give them a little gift and make it a little extra special for them. We have, every Friday, the employees at Nanticoke wear pink as a reminder for the whole organization to remind their moms, sisters, or aunts to get their mammograms."
If you would like anymore information on these events or how you can help, visit Nanticoke Care's Facebook page– here.