'A Matter of Balance' program helps seniors manage the fear of falling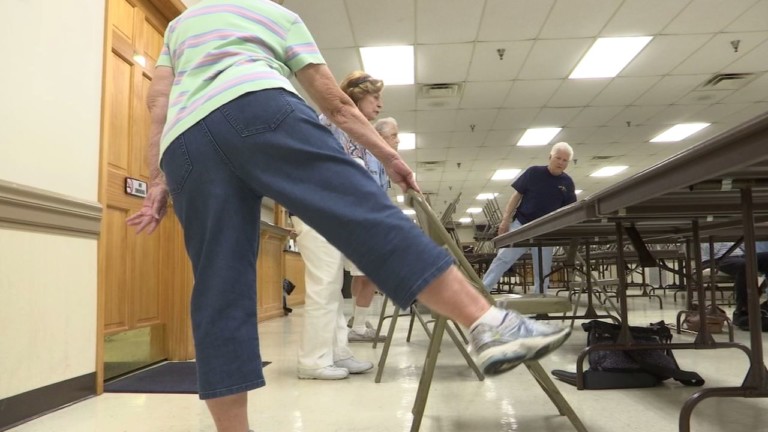 Falling is real fear for many senior citizens and now one exercise class in Sussex County is looking to help with that.
They are simple exercises making some big changes.
This class helping elders continue their lives without living in fear of falling.
We are told the fear needs to be managed and that's what this class does, so that they can continue to live and be self sufficient.
It's all being done through 15 exercises throughout an 8 week course called "A Matter of Balance" in Millsboro.
One of the facilitators, Tina Washington says, "Exercise will help to give them balance, flexibility and coordination that they'll need after they get over that fear and start to venture out."
The easiest work out to do even at home is marching in the seat. It gives you agility in the hip area, legs and ankles.
Another work out is a little dance making it fun yet challenging. The waltz giving you a range of motion, endurance and flexibility.
Through these classes, participants tell us this has given them some inspiration and motivation.
They are currently in their fourth week of their 8 week class.
Beyond these exercises, they were also provided with all the services that are available for seniors.