New Seaford fire tribute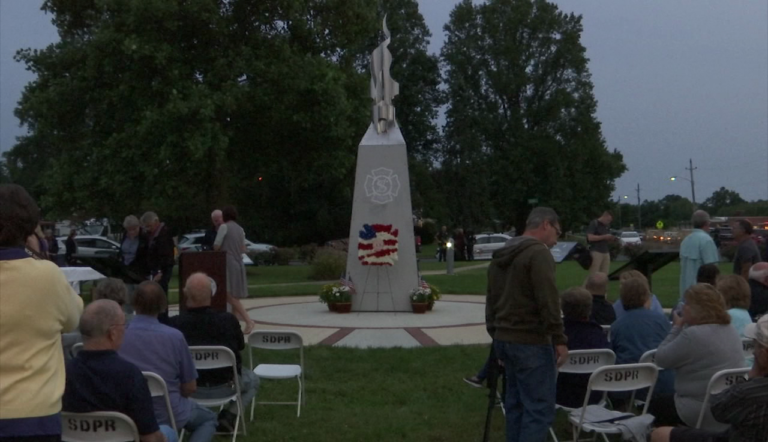 In Seaford, a 5-year-project celebrating the past and future of the Seaford Volunteer Fire Department was unveiled to the public on Monday night.
The almost $100,000 structure, stands as a tribute to the ladies auxiliary, and the community of Seaford. Members of the committee say it symbolizes the bravery and commitment that firefighters bring.
The monument has been done for about a week now, but organizers say they wanted to hold off until 9/11, to be able to unveil the monument while celebrating and remembering.
"We wanted to get to a special point to emphasize why we do what we do, which is respond in the middle of the night, all types of weather and all times of day," said committee co-chair Danny Short. "So we thought 9/11 would be appropriate so we put off to this particular point."
Short says that the tribute can also light up different colors to represent events and happenings in the town. The monument, which is located right on Route 20 in Seaford, was lit up blue and white at the unveiling to honor New York City and those lost on September 11th.