Local lawmakers respond to newly proposed Graham-Cassidy bill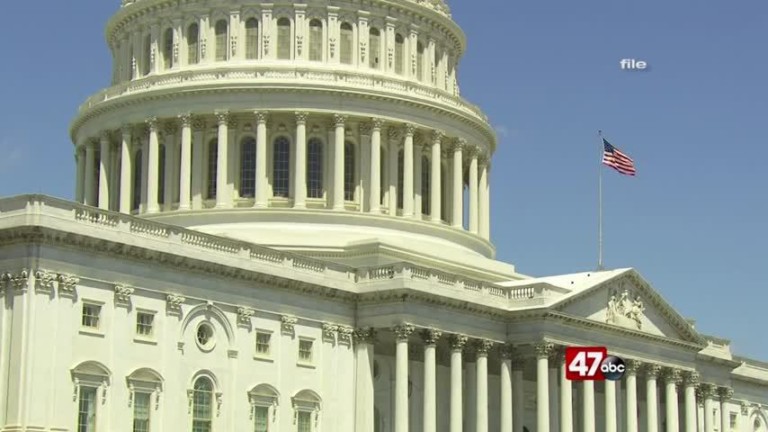 Delmarva lawmakers weigh in on the U.S. Senate's recent attempt to repeal the Affordable Care Act with a newly proposed healthcare bill.
Officials with the United States Senate say a vote on a newly proposed healthcare bill is scheduled for next week. The bill is known as the Graham-Cassidy bill. According to multiple state officials, the Graham-Cassidy bill could cost states billions of dollars in federal funding, affecting access to quality healthcare and straining state budgets.
DELAWARE
Governor John Carney (D-Del.) said in a statement released on Thursday:
"This bill would be a disaster for Delaware seniors, Delawareans with disabilities, and children and adults in low-income households who depend on Medicaid as their connection to care. It would force our Medicaid program to limit eligibility, cut benefits or pay a far greater share of the cost for the Delawareans who are covered today. This bill also would eliminate the Affordable Care Act's federal assistance for individuals and families buying coverage on the Health Insurance Marketplace, raising premiums for most of the 27,000 Delawareans who get their coverage there. This bill is clearly the wrong direction for Delaware and the wrong direction for our country."
MARYLAND
In a statement released on Wednesday, Governor Larry Hogan (R-Md.) said:
"As I have said from the start, the Affordable Care Act needs to be fixed. We need to keep what works, improve the parts that do not, and do it in a way that protects Marylanders' coverage and stops rates from continually skyrocketing. I will support any solution – no matter which side of the aisle it comes from – that helps us reach this outcome.
Unfortunately, the Graham-Cassidy bill is not a solution that works for Maryland. It will cost our state over $2 billion annually while directly jeopardizing the health care of our citizens. We need common sense, bipartisan solutions that will stabilize markets and actually expand affordable coverage. It is time for Republicans and Democrats to come together, fix what is so clearly broken, and finally get something done for the American people."
VIRGINIA
Governor Terry McAuliffe (D-Va.) weighed in on Monday saying:
"The Senate Republican's latest effort to repeal the Affordable Care Act would have the exact same disastrous consequences for Virginia's families as the previous versions that they tried to ram through earlier this year. This legislation, like the earlier iterations, was not designed to make health care better. It is nothing more than a tax cut for the rich and a poorly disguised cost shift from the federal government to the states and families.
Once again, middle-class families, seniors, and women suffer the most as premiums will skyrocket and Medicaid will be slashed. This bill re-introduces policies that gut protections for individuals with pre-existing conditions and no longer requires insurers to provide essential service coverage. And it goes further by slashing funding to states for marketplace tax credits and cost-sharing reductions on the way to zeroing them out completely after 2026.
This backdoor effort to force through legislation without waiting for a CBO score or even holding as much as a single hearing is totally unacceptable. Our estimates is that this will be a $1.2 Billion cut to Virginia's Medicaid program. I urge the Senate Republicans to stop undermining our economy and health care system and instead to work together in a transparent and bipartisan manner to fix the existing issues with the ACA."