Hundreds show up in Annapolis for American Idol Auditions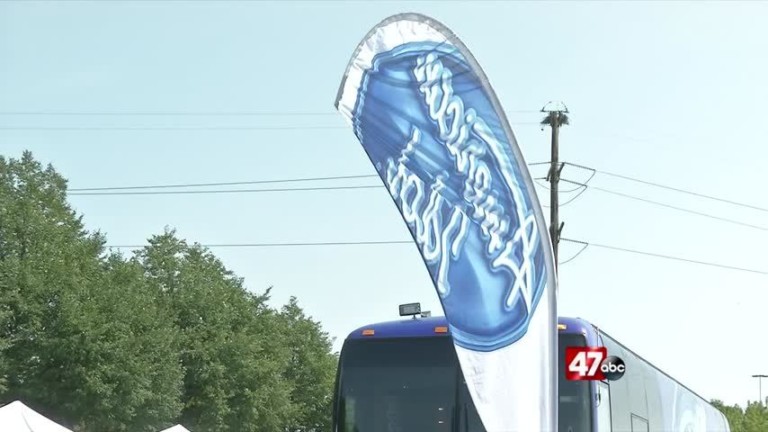 A minute and half that's all contestants had Tuesday outside of Annapolis Mall to prove they have what it takes to be the next American Idol.
Morgan Dean from Elkton, Va was one of the lucky few to make it to the next round, receiving a golden ticket.
"I'm very excited I did not expect any of this to happen so it's really good coming from a small town with very limited music venues and just coming here and like showing what I got just really opened a lot of doors for me," the teenager said.
Quisean Pettit from Dover had hoped to make it there too.
"I grew up on rats and roaches and all that, it was hard, hard for us. So now I'm just trying to get a chance for my family right now, this is the opportunity of my lifetime to get my mom out the struggle," Pettit said.
Ultimately though he like many others ended their day with a 'no' from producers.
Contestants unable to win over producers in the 90 seconds allotted.
"When he was talking to all of us he said your vocals weren't as strong as what we're looking for, but if this is something you want to do then you should really go for it, I think you all have potential," said Elizabeth Wilcox.
Good advice that Caleb Folks took three years ago when he got a no from producers. The advice paid off.
"I was like dude your awesome, he was like no you're awesome and I'm like no you," Folks said of his interaction with the producer after he received a golden ticket.