House fire causes partial collapse in Rehoboth Beach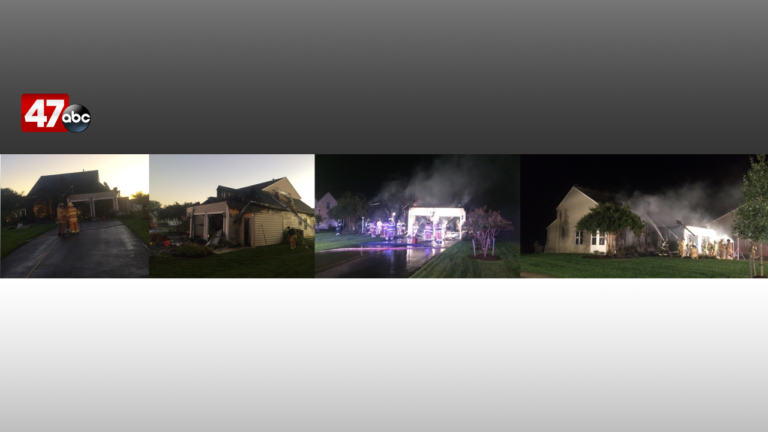 Officials say a home partially collapsed during a fire in Rehoboth Beach on Friday morning.
According to the Indian River Volunteer Fire Company, units with Lewes and Bethany Beach fire companies were alerted to help Rehoboth Beach with a working house fire on Trent Court in the Canal Point development off of Hebron Road at 4:42 AM.
Emergency response crews were asked to help put out the blaze which was limited to an initial outside attack only because of a partial house collapse. Additional fire suppression efforts were used on the back of the home into the second floor and attic areas along with ventilation assignments.
The Delaware State Fire Marshal's Office is investigating the cause of the fire.
Additional help was asked from by the utility companies which included Delmarva Power and Poore's Propane Services. Standby coverage at various stations were requested from other local fire companies which included Millsboro and Milton.
Units were still on the scene hours after the fire began.
The Rehoboth Beach Volunteer Fire Company says that the fire was placed under control an hour later, and that there was no one home at the time of the blaze.
Officials say that no injuries were reported. All fire units cleared the scene around 7:45 AM.
The Delaware State Fire Marshal's Office says that the blaze was accidental and that it was caused by an electrical malfunction.
Damages are estimated at $275,000.