Cookout brings bikers together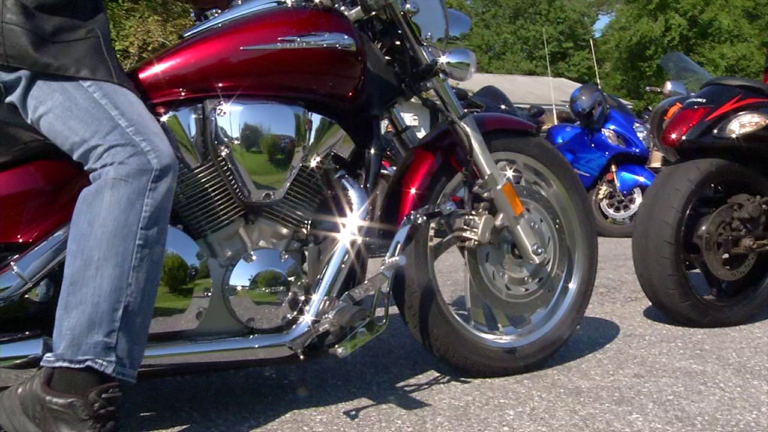 With Bike Week here, some folks might have their own perception of what it is, and some of those perceptions can be negative ones. In Berlin, one bike club is bringing bikers of all nationalities and regions together with a unique event.
Ronald Dixon and the Flying Eagles bike club have been putting on an event for 15 years to bring bikers together over Bike Week.
"Well I had been to Bike Week also but I had never saw them. So I invited them over, I said next year give me a holla, we're going to have a cookout. And from that point on that's what we've been doing," said Dixon.
From there, Dixon says, through friends and word of mouth, the event has grown into an annual extravaganza, thrown at Dixon's home in Berlin. It's a way for old friends to reconnect, or make new connections.
"This is a great opportunity for people that don't see each other during the course of a season. They can all come here, a lot of people have been here repeated times, so it's a great thing," said Dwight Randall, a member of the Flying Eagles, and an organizer of the event.
The event is unique during bike week, as Dixon and his organization do not charge anyone who attends, but only accept donations to help with the purchase of food and drinks for hundreds of friends.
"There are other events but a lot of people charge for their events we just take donations," said Randall.
"It can be 50 cents, it can be nothing. But this is what we do and we do this out of the goodness of our heart," said Dixon.
It's easy to see how the cookout brings people from all backgrounds together.
"You look around you see the motorcycle clubs from all the areas, all nationalities… We have a lot of Caucasian bikers, we have Afro American bikers, and we have men, we have women. And it's just fellowship," said Dixon.