Caroline Co. organizations create Fed Up Rally for International Overdose Awareness Day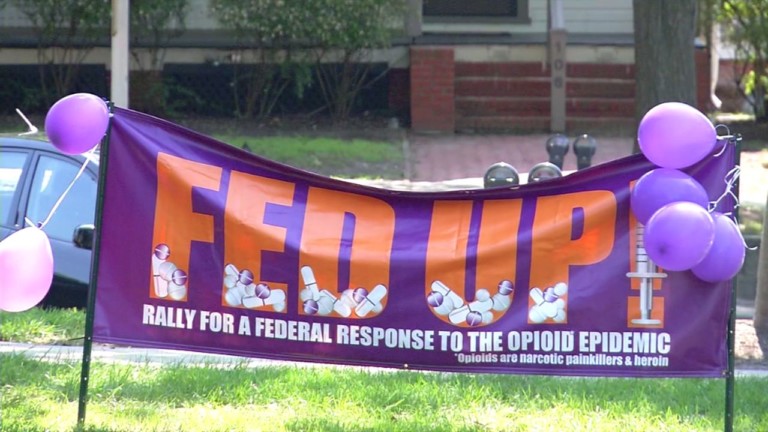 Nationwide, we are facing an opioid crisis that's tearing apart families, neighborhoods, even whole communities.
On Delmarva several organizations are taking part in International Overdose Awareness Day to help shed light on that problem.
In Denton, a rally called Fed Up took place in order to get their voices heard.
Overdose deaths are the leading cause of accidental deaths nationwide, which pushed this rally to form.
The Fed Up Rally is a mix of multiple organizations urging the federal government to respond to this crisis.
Organizer Cathy Bowrey tells 47 ABC, "Until you act on that, it's just words. We need money and we need money in this county more because we have nothing here."
The rally had multiple local representatives and even first hand testimonial stories.
They even had 20 resource tables to provide help.
Bowrey says that the more people that come out the louder their message will be that they've had enough.